Aspen's restaurant business during the off-season
As the leaves fade and the snowflakes begin to fall, locals take a deep sigh of relief that the once busy streets are theirs again. As October rolls around, the tourists begin to flee Aspen, leaving only the locals to brave out the brisk months of off-season.
One group of people, however, are not feeling as reassured. Working in the restaurant business in a tourist town can be stressful because when the tourists leave town, so does the majority of their business. As a result, many restaurants in town close down for the majority of October and November. Few, such as Meat and Cheese, remain open. However, Sous Chef, Byan Garneau, explained that Meat and Cheese manage to stay busy during these quiet months.
"With so many places closing, we see this as an advantage for us for people to come to eat here when everywhere else is closed. So we get a lot of local business, especially during lunch…We're still really busy, " Garneau said.
As an incentive for locals to come in, Meat and Cheese also offers a local's discount of 10% during the offseason. The discount started on October 1 and will continue through the 18 or 20 of November. With the restaurant not as busy, the chefs and the employees are also given an opportunity to experiment in the kitchen and with the business a little more.
"We'll have themed dinners or sometimes we'll do private dinners where we sell tickets, which I think is a really good way to get the community together for something that they don't usually get on the day to day menu. People really like it. It's really caught on," Garneau said. "As a chef, I also try to come up with specials that we sometimes don't get to do during the busy summer. It's something that helps me stay creative during the offseason but also hopefully something that customers can look forward to."
However, being a restaurant open during the offseason also has its challenges. White House Tavern is another local restaurant that remains open throughout the offseason. White House is a part of the Hillstone Restaurant Group which is a big restaurant group with locations all across the country. Sydney, one of the chefs at White House Tavern, explained that these restaurants remain open every day of the year with one exception: Thanksgiving.
"We make it [the offseason] work. We try to cut back on food costs and living costs etc. all these kinda variables. It balances out because when we're on, we're on, and so that makes up for the offseason. We also start to cut back because we don't need as many servers because we're not filling the patio when it's cold out etc. so we'll cut down on how many staff we have but also a lot of people leave town," Sydney said.
CP Burger experiences a similar deficit in revenues during the offseason, Claudia Hernandez, the general manager, explained. However, it also has a unique advantage, being an inexpensive option to eat at in town.
"During the summer we sometimes see up to 400 people, and some days during the offseason we will only serve 30 people. So we kind of rely on our busy seasons. We stay open during the offseason because there are not many affordable restaurants still open. It gives students and workers somewhere cheap to eat at year round, " Hernandez said. "However, over the last couple of years, I have noticed that fewer and fewer students are coming in to eat here and I don't know why. So just let everyone know that we are open and to come on in."
About the Contributor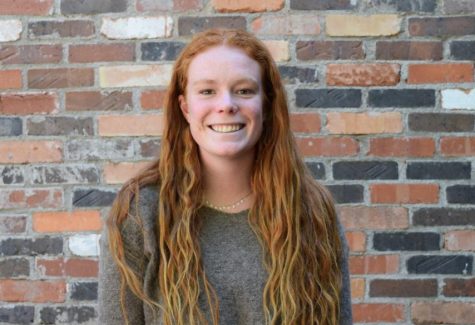 Maeve McGuire, Editor-in-Chief
Maeve is a senior at AHS. This is her third year writing for the Skier Scribbler, now working as Editor-in-Chief. In her free time, she enjoys playing...