New York National Debate
Hang on for a minute...we're trying to find some more stories you might like.
The Bronx School of Science recently hosted a national debate tournament for students and teachers across the country. Three students and a teacher from Aspen High School returned with a new perspective on debate after competing against competitive and experienced schools from across the country.
The Aspen High School debate team is led by social studies teacher Chris Wheatley. Every other weekend the club members attend tournaments such as these across the country. Hundreds of students attended this event. About 200 students specifically debated in the public forum style, a two  v. two debate, including two of the three of our AHS students. Additionally, Wheatley served as a judge for the tournament, while the three students were responsible for getting to their events and accessing other resources such as food and transportation.
Wheatley has played a major role in keeping the debate club and class a lively environment. He has also worked hard to make these intellectual tournaments a possibility.
"AHS Speech and Debate has been an option for Aspen High students for the last dozen years. We compete at invitational and festival competitions in the state of Colorado and at a select number of national competitions," Wheatley said.
AHS sophomore Tilly Swanson is a debate club member who has also taken on the challenge of running the email chains and communications sources. She has integrated herself into the community of debate through the classes and also the tournaments.
"It's a really big national tournament and the kids there are really good so my goal was to probably just to do okay in my step rounds and use good facts and good sources," Swanson said.
AHS sophomore Samantha Gonzalez returned from her first debate tournament and had the opportunity to debate with one of her classmates on real-world topics throughout the time they were there.
"It was the New York City Invitational, and I debated for Public Forum and so that's where it's a two on two debate. So my partner, Taylor Pattillo who's a senior, and I debated whether or not the United States should accede to the UN law of the sea treaty without reservations," Gonzalez said.
Wheatley integrates him and his students in the tournament environments and gives the students an opportunity to explore different learning experiences.
"It provides an epistemological laboratory. It is a safe environment and method for testing new ideas and assumptions about the world. It helps the student to organize and systematize knowledge and the crafting of the most effective arguments possible," Wheatley said.
Swanson debated for a different category at the debate yet also had an exciting and opening experience.
"I feel we do fairly well, especially in our local tournaments. At the state level, we do pretty good and we're actually a fairly successful debate team and at national tournaments. We don't do great, but there are only three of us…but we do fairly well and I feel like we show our school pretty well because we don't embarrass ourselves and we're polite to other students," Swanson said.
Wheatley, as a judge, had the opportunity to evaluate the performance of his students and address places of error and strength.
"Aspen HS students represented themselves admirably and were competitive in every one of their seven rounds of debate and extemporaneous speaking competitions," Wheatley said.
Gonzales is hoping to study law in her future and with that thinks that debate class has opened doors such as IB classes to help pursue her dream.
"I think it really goes off with the IB stuff where you really need to be asking questions, you have to go further than most classes just because you have to see the arguments on both sides, and you have to be prepared so that if they attack your argument you can attack them back.
Outside of the classroom, Wheatley tries to keep his students in a competitive and integrating community as a higher learning opportunity.
"Seeing the world outside of Aspen and experiencing and celebrating different cultures and communities is a very important aspect to these tournaments. To hone and match academic and rhetorical skills with peers from around the nation is a powerful and empowering experience," Wheatley said.

About the Writer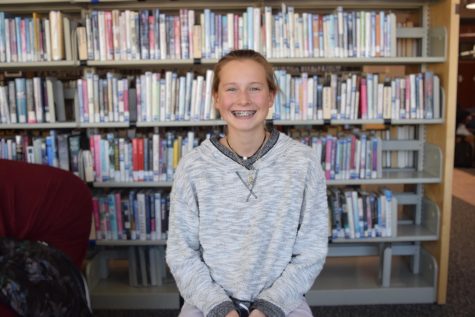 Stefani Wojcik, Staff Writer
Stefani is a sophomore at Aspen High School and this is her first year as a Staff Writer for the Skier Scribbler. She hopes to continue writing for the...