Varsity Letter Motivation at AHS
80% of the Aspen High School student body participates in sports, but the reasons are unknown whether or not they truly enjoy the sport or are using it as a boost for their college applications.
AHS Athletic Department Administrative Assistant and girls lacrosse coach Amanda Trendell believes that playing a sport in high school should not revolve around receiving a varsity letter.
"From an athletic standpoint, I want kids to play sports because they are passionate about it," Trendell said. "I just think that worrying about a letter shouldn't be the main focus. I want the girls on my team to worry about winning. Where I came from you went to practice every day because you wanted to and then the letter was a nice bonus."
However, playing a sport and receiving a varsity letter can help demonstrate to colleges that one does a variety of extracurricular besides school and can balance various things.
"Athletics are just one type of extracurricular activity that can help a student demonstrate their character, community contributions, and achievement outside the classroom," says AHS college counselor Melissa Lustig. "We encourage students to pursue activities they are genuinely interested in–activities that will have an impact on their growth and development as a person, rather than focusing on whether something will look good on a resume or application."
Teamwork is crucial when playing a sport and buy-in from all the participants is necessary to have a cohesive and successful team.
Zuleika Hanson, an AHS sophomore and four-sport athlete with six varsity letters, puts hard work and dedication into being an AHS athlete.
"Earning a varsity letter isn't just 'playing varsity'. It's putting in the time and hard work to accomplish your goals and looking ahead for not only your future but your teammate's futures as well." Hanson said. "If one is to earn a varsity letter they need to be committed to the team and willing to work hard"
With such a large athletic presence at AHS, commitment and hard work are necessary for a successful team.
"The question is, are these student willing to do what it takes and making decisions or giving up other things to work towards a championship. Really fully buying in and giving it all you got." Trendell said.
About the Writer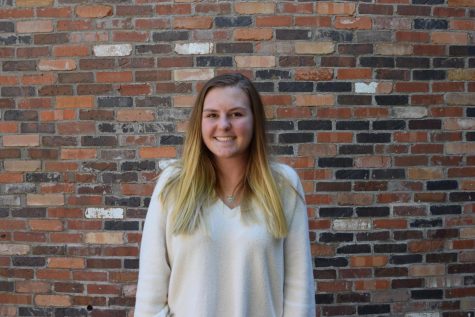 Tessa Guthrie, Design Editor
Tessa is a junior at AHS and is the design editor for The Skier Scribbler and the Editor-in-chief of the AHS yearbook. She plays golf, loves art and the...