"Margaret Kilgallen: that's where the beauty is" exhibit at the Aspen Art Museum
The Margaret Kilgallen exhibit currently at the Aspen Art Museum reminds people to appreciate the under-appreciated. Kilgallen's unique style catches one's eye with her use of vivid colors, fascinating muses, and wild imagery, imitating American folk art. She accomplished this by painting unrecognized women and forgotten words, using techniques and materials that have become unpopular in the current art world.
Kilgallen died at age 33 in 2001 from Breast Cancer. She lived in the San Francisco Bay Area and was an influential artist posthumously. The primary purpose of her work is to "change the emphasis on what's important when looking at a woman," Kilgallen stated publicly. She does this by showcasing women who did not get credit for their achievements. She painted three women throughout her artwork: Matokie Slaughter, a female banjo musician, blues guitarist Aligarh Mae Hilton, and 1910 Olympic swimmer Fanny Durack.
The works are composed of paint on discarded paper sheets from books, primed wood, and metal galley trays. Her other art forms include graffiti and "hobo train markings." Kilgallen strongly believed in the power of handmade art done without modern technology.
"Our dependency on technology limits our ability to be self-reliant, while at the same time we are increasingly isolated from one another," Kilgallen stated publicly. "I am interested in things that show evidence of the human hand."
Kilgallen's artwork has an emphasis on the beauty of imperfections and the need for people to appreciate things they don't always acknowledge. She believes that people should step away from their technology and notice the beauty in the world.
"From a distance, it might look straight, but when you get up close you can always see the line waver. And that's where I think the beauty is," Kilgallen said.
About the Writer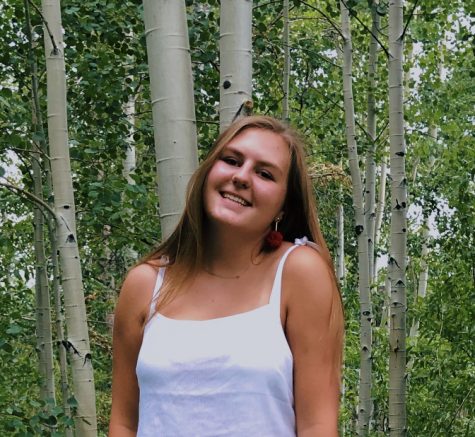 Tessa Guthrie, Editor-in-chief
Tessa Guthrie is a senior at AHS. She is currently one of the Editors-in-Chief. This is her fourth year writing for the Skier Scribbler. She loves to ski,...