Profile on Zuleika Hanson
At AHS, several students have hectic schedules due to multi-athletic commitments. One of them is Zuleika Hanson, a sophomore at AHS, who participates in four varsity sports. Hanson's peers know her for being a natural born athlete.
 "I do Volleyball in the fall, Basketball in the winter and both Track and Soccer in the spring season," Hanson said. 
Brittany Zanin is among many of her coaches who have seen Hanson grow into her athletics.
"Zuleika is without a doubt one of the most inherently athletic and naturally gifted athletes that I have seen come through the volleyball program in a long time. Zuleika brings so many things to our team and program! She is an incredible teammate to everyone and always encourages other players. She brings both contagious positivity and fierce competitiveness to every practice and match we have." says Zanin
Lupita Ortiz, a sophomore at AHS and friend of Hanson, plays Basketball and Soccer with her.
"Zuleika is the most amazing person to play a sport with honestly. She is really good but doesn't show off. She helps people and gets better by helping others," Ortiz said. 
Even though Hanson needs to focus on herself while doing sports she also helps others.
"Zhu is always looking to help others. One time Zuleika took an hour after practice till I got better at my free throws," Ortiz said. 
Finding the time to successfully participate in all four of these sports while also balancing her school workload does not come easily.
"I get home late which gives me no time to study. Twice a week I get home from sports at 11 pm, and three days a week I get home at eight pm." Hanson said.
When she gets up the next morning, she is exhausted and finds it hard to give her full attention in her classes. She is a very positive and hard working person though, and it doesn't go unshown.
"I think that there are a lot of things that contribute to Zhu's successful multi-sport athletic career thus far. First, she has an incredible drive to be the best at everything she is doing and always wants to do a drill 'one more time' in an attempt to master the skill.  Second, she is a very committed and responsible athlete that takes her role on any team very seriously. Zhu would never sign up to be a part of anything where she wouldn't give 100% of her effort 100% of the time," Zanin said. 
Her fellow athletes also see how hard she works in school.
"She has been a student-athlete for a long time but learned how to manage her time over the years. I have noticed a lot this year that during lunch and access she will go to talk to teachers," Ortiz said. 
Hanson has dreams to participate in Volleyball and possibly Track in college. She would like to continue in all her sports until senior year to be better prepared for college. With time constraints and increasing demand at school, holding her desired schedule may be an issue. 
Even though Zuleika has a lot of school work to make up when she is gone for sports, she has still remained very positive. Coaches make it clear that student-athletes need to focus on academics first and then on sports. 
"I just have to keep a positive mindset and know that I'm going to get through it. I enjoy what I do," Hanson said.
Hanson feels well supported by her peers and the staff at AHS who work towards helping her keep positive scores and a positive attitude.
"Teachers are very accommodating with me doing four sports.AHS really makes sure that students are able to do many sports and still manage with school work," Hanson said
About the Writer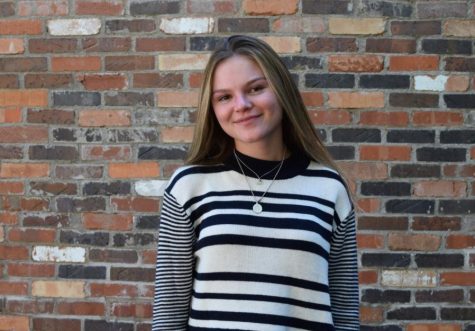 Ava Thornely, Social Media Editor
Ava Thornely is a Senior at Aspen High School. This is her third year as a writer and second as a social media manager. In her free time she enjoys skiing,...