ASD new enrollment lottery for 2019-2020 school year
PRESS RELEASE— The Aspen School District will be accepting enrollments through lottery from out-of-district students next fall for the 2019-2020 school year.
The district is accepting 25 students, who are limited to enrolling in Kindergarten, 1st, 2nd, 6th, 8th grade. The are also seeking 11th graders entering the International Baccalaureate Program. The students have been chosen based off of a lottery system, which has not been done in over a decade at the ASD.
The lottery is completely random. Some students, however, will be given a priority. Students who have a sibling already enrolled at ASD will be put in a first lottery. Also, if a student is chosen, their sibling who is also requesting enrollment may be automatically accepted as well. The students were chosen on May 16th.
The goal of the open enrollment is to fill up empty spots for the upcoming year and to increase diversity in the ASD. The school board projected that in the upcoming school year, enrollment in the elementary school is 60 students less than usual.The ASD is not planning on opening enrollment for 60 students, however, as they have to account for Community School students, Country Day students, and new families moving to town.
The ASD is a very desirable school district in the valley. The school has a multitude of extracurricular programs and is generously funded by the Aspen Education Foundation. Occasionally, families will try to find loopholes in the out-of-district policy in order for their student to attend the schools. For example, students live downvalley but rent a place in Aspen, and put the rental as their address. However, if caught, the family will be asked to follow the out-of-district policy, which is to live in the Aspen city limits. If that is not followed, the school has the right to disenroll the student.
Although the ASD has room for more students to enroll, many people are wondering why the school doesn't just have smaller class sizes. Smaller class sizes are more beneficial to students. The ASD limits class sizes to 16-18 in elementary school and 20-22 in the middle school. However, if the district reduces class sizes too much, they would have to reduce teaching staff, which they ultimately don't want to do.
About the Writer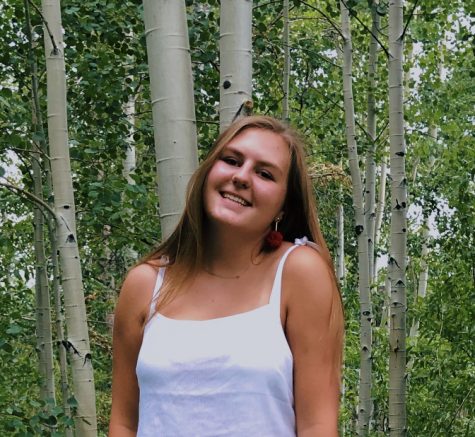 Tessa Guthrie, Editor-in-chief
Tessa Guthrie is a senior at AHS. She is currently one of the Editors-in-Chief. This is her fourth year writing for the Skier Scribbler. She loves to ski,...