Departing Teachers: Alex Reginelli and Adam O'Bryan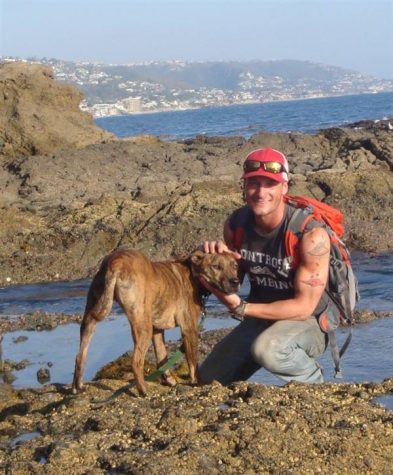 Aspen High School is in for significant changes next year in the English and Language departments. Alex Reginelli, the IB Spanish teacher, and Adam O'Bryan, an English teacher, are set on new paths for both their careers and personal lives.
Reginelli will be in Parada, Columbia, teaching middle school math at a bilingual school. For many years he has been hoping for a new position abroad, and with his past experience in Spain, this opportunity will be a good fit.
"I ended up going to this job fair in Iowa and found a school that fit my own philosophy in teaching. After conferring with my girlfriend, we decided this would be the right place for us, so we started taking steps to make that happen," Reginelli said.
Between practicing Spanish and discovering a new community, both Reginelli and his girlfriend are excited about the change.
"What I'm really excited about at this new school is that on my longest day I'm going to be teaching three out of seven periods, whereas here I teach five out of seven. There is so much peripheral stuff that a teacher has to do to be able to do this job and do it well, so I'm really looking forward to the opportunity of having that work-life balance that I didn't really have here," Reginelli said.
Though he is excited to start something new, starting a new life includes the fear of integration. Reginelli is most nervous for finding his place in the community between friends, colleagues, and after-school activities.
"Here, I have great colleagues, the students have all been really great to me over the years, and I really appreciate the Ex Ed program and the professional autonomy.  So I am most nervous about integrating with the community," Reginelli said. "But all of those growing pains are part of the experience. If I knew it was all going to be fun and laughs and play time, it wouldn't have that same element of excitement and allure."
Reginelli appreciates a lot about teaching and feels it has been a good position for him, however, for some of the extra teaching requirements, later in his life he would be looking into creating a language program to make learning languages easier and more accessible for all people. For the upcoming year, however, he is focused on making the most of his unique opportunity.
"All challenges are good opportunities, and if they're met with the right attitude I think you can really come out on top," Reginelli said.
Adam O'Bryan will also be continuing his teaching career. However, he will be moving to Montrose, where he will work at an "alternative" school called Vista Charter School.
O'Bryan is extremely excited to be united with his 2 and 1/2-year-old daughter, who has lived in Montrose her whole life. He is also thrilled to explore Vista Charter School's different education system as well as the different students.
"I had the chance to meet and work one-on-one with some students. Even though I feel I have made an impact and could continue to impact the students at AHS, I really feel like I am needed more at this school," O'Bryan said.
Montrose High School is where O'Bryan originally taught so even though he is switching to Vista Charter School, he is happy to be headed 'home' and to be reintegrated in the community.
"Montrose tends to get a bad rap, but I absolutely love it. The energy is so low key and laid back and I don't know if I should admit this, but I enjoy road cycling, climbing, mountain biking, trail running, and road running more than snowboarding. Even though Montrose gets some snow, it is more or less dry enough and warm enough year-round to do all of those things," O'Bryan said.
Though moving brings in many stresses, the appeals on the other side are much more beneficial for O'Bryan.
"I hope to continue to feel a sense of purpose," O'Bryan said. "I can't afford to put down roots here, so it's either I leave Aspen now, being 30 with limited savings, or in five years, or ten years, and be 35/40 with limited savings. In Montrose, I can actually someday afford a home on some land," O'Bryan said.
O'Bryan has received incredible inspiration from his colleagues as well as Principal and Vice Principal Tharyn Mulberry and Sarah Strassburger.
"I will absolutely miss my colleagues the most, but the students [at the new school] are pretty great, and I honestly love Montrose and their overwhelming sense of community," O'Bryan said.
O'Bryan and Reginelli are both in for significant changes and adventures in the near future, but the two teachers will be dearly missed. Bestest of luck to them in their next chapter.
About the Writer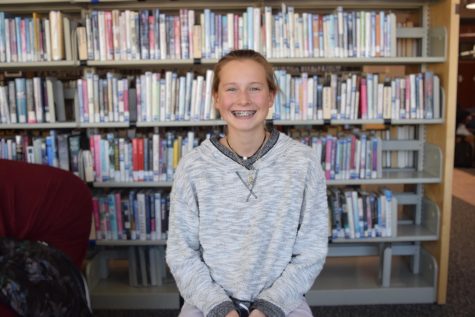 Stefani Wojcik, Staff Writer
Stefani is a sophomore at Aspen High School and this is her first year as a Staff Writer for the Skier Scribbler. She hopes to continue writing for the...