The First Innovative Smartwatch
In such a high-paced society, people are always striving to get ahead. Technology companies have been working on products that work on a parallel to these fast lifestyles, and finally, one company has come out with a possible break through. Samsung's most recent product, The Samsung GALAXY Gear, is the first product of its kind, as it morphs the ever-useful watch and highly technical smartphone, into a small digital smartwatch that resides on your wrist.
While the watch is only compatible with the Galaxy Note 3 smartphone, innovators at Samsung will soon make the product more readily available for other brands. The watch and the smartphone interact with each other, and convenience the user by making everything on one product, easily transferable to the other. Calling, emailing, and text messaging can all be performed on the watch by means of voice command. Notifications are sent directly from the watch to the phone, and vice-versa, alerting the user almost immediately when new information arrives.
The watch also offers small options that allow the user more convenience when performing certain tasks. When taking photos, the watch allows the picture to be taken, and then it is automatically synced to the cell phone. Appointments and other important events are easily set up on the watch, and reminders are sent to both devices, periodically prior to the event.
Although the device is designed to make everything more convenient for the user, there are a few troubling setbacks of the product. One of the biggest complaints customers have had, is that there are limited applications available for the device. There are no social networking apps, with the exception of snapchat. The watch is truly limited to the apps that are preloaded on the device (a calendar, camera, phone, etc). Another fault in the device, is the comfort of the  watch. Users have been complaining that the watch is far too bulky to wear on your wrist all day.  Reviews have said that the device is heavy and uncomfortable, making it harder to efficiently use the product as it was designed.
Ultimately, the smartwatch in an incredibly innovative product, but it is simply too raw for users to, as a whole, enjoy. The price is far too high, the apps too limited, and the overall selectivity of compatibility, in terms of brands, makes a product- that was designed for convenience- inconvenient. While, with time, the watch will progress, it is simply too early for the product to be as thoroughly enjoyed as it perhaps should be.
Leave a Comment
About the Contributor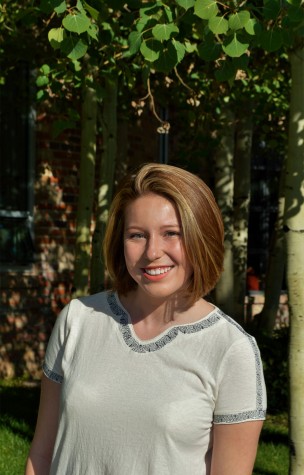 Mackenzie Conner, Photo Editor
Mackenzie was born in Aspen, Colorado, and is the fourth generation of her family to be born in the city. She participates in three sports throughout the...