AHS spirit team sets high expectations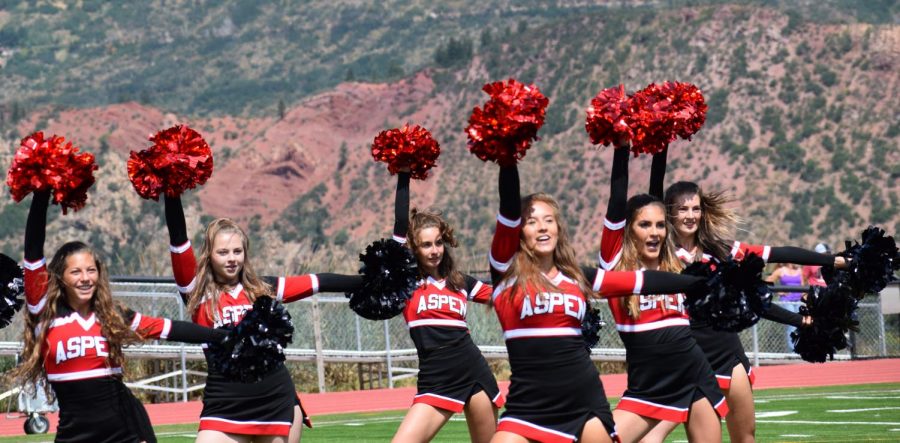 The AHS Spirit Team has high aspirations this year, including dancing at Nationals and cheering for a wide array of AHS sports teams. This year the cheering focus will not be centered around football alone.
The team, led by head coach Maddison Miller, is working to build a more competitive team and spirited school. Starting this year, the team is setting precedents: first, that cheering builds school spirit and second, that the Spirit Team will support a larger number of sports teams, including but not limited to football, volleyball, soccer, basketball, and possibly lacrosse.
To fulfill their dream of competing at Nationals, the team is dedicating 75% of their practice time to dance and conditioning. Head Coach, Maddison Miller, a former Denver Nuggets cheerleader, wants the dance team to come away from this season respected, stronger, and more confident. Moreover, Miller has observed the lack of school spirit at AHS and decided to focus the team's efforts on increasing enthusiasm about all sports.
"All we're trying to do is build the spirit… Anything we can do to build it up…we need to be supporting more sports…we need to be at volleyball, soccer…just helping the school get more involved in the whole thing." Miller said.
Caprice Seeman, a junior in her third year on the team, shared that this year is noticeably different from the prior two years:
"The coaches this year expect more from us with less time to prepare. They both come from very professional backgrounds," Seeman said. With one from the Denver Nuggets and the other from the Denver Broncos. They know how much we need to put in to become better. As a team, we're hoping to get first at states this year, and actually go to Nationals this year," Seeman said.
Mackenzi Hart, a senior in her third year on the team also shared her perspective of the new coaches.
"The new coaches, they're bringing us to our full potential and showing us what we really can be. They push us, and we know we [can] do so much better than what we have done in the past," Hart said.
About the Contributor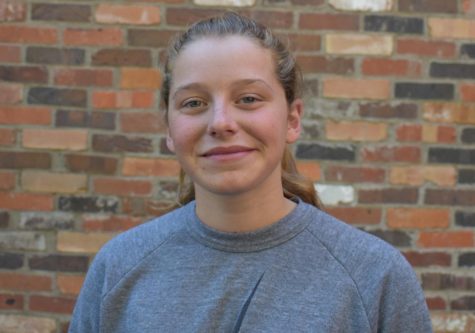 Ava Cherry, Staff Writer
Ava is a sophomore at AHS. This is her first year writing for The Skier Scribbler. Ava is eager to contribute to the newspaper because she is passionate...