Underage vaping in Aspen takes a hit
Community tackles underage usage with multitude of solutions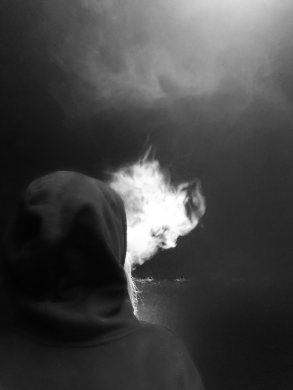 Underage high school's student vaping has become a crisis facing AHS. This past year Aspen High School and the community of Aspen have attempted to reduce underage usage of nicotine products, specifically vaping, through implements of Tobacco 21, the tobacco tax, a flavored products ban, and education programs.
According to a study done by U.S. Centers for Disease and Control and Prevention, Colorado middle and high schoolers vape twice as much as the average American high schooler. Also, 73 percent of Aspen High School juniors reported having used an e-cig, according to the county public health department. 
In response to this community-wide problem. AHS principal Tharyn Mulberry has considered taking drastic measures to survey students at AHS to prevent underage vaping: nicotine detectors. 
"Ultimately we would like the students to make better choices themselves in that situation. I don't like to have kids being watched, but clearly, it's such a serious problem it might be something we have to do," Mulberry said.
In the high school, the bathrooms are the most popular place to smoke as they are secluded, unoccupied by teachers, and they don't have security cameras. Nicotine detectors can reliably detect second and third-hand smoke by intaking surrounding air and detecting nicotine.
One action that AHS took at the beginning of the 2018 school year was vaping seminars for students and parents. With a goal to educate the public, AHS hosted large seminars at the beginning of the school year to teach parents and students about the health risks of vaping. The school also instituted cessation programs, lead by Assistant Principal Sarah Strassburger, for kids who were caught vaping. The students who were caught were asked to talk to AHS school counseling and to attend the seminars with their parents. Recently, the school has not hosted the seminars.
AHS also put in place a new phone policy for the 2019-2020 school year to prevent vaping during class. The school is starting to take students phones away if they are seen using them in the hall during class and students are now required to turn their phones in at the beginning of class, all based off the theory that students are texting each other to meet up in the bathroom during class to vape.
One of the biggest pushes to reduce teen usage of tobacco products in Aspen was the establishment of the "Tobacco 21" law. Aspen City Council passed Tobacco 21 in 2017 and it took effect in 2018. It raised the age to purchase nicotine products from 18 to 21. Shortly after Aspen passed Tobacco 21, Basalt, Carbondale, and Glenwood followed suit. More recently, Snowmass passed Tobacco 21 as of April 15.
One AHS student thinks that although somewhat effective, Tobacco 21 is not the solution.  
"To a certain degree, yes, it has become harder to get tobacco and vape products with Tobacco 21," stated an anonymous AHS student. "But, it's not as effective as they would have hoped. Most of the kids that vape know older kids (over 18 can purchase at ABC or over 21) that can be proxy buyers and that can get them stuff either way. It challenged the students, but it didn't stop them for long."
Students can also order nicotine products online, by using another person's ID.  
In response to this problem, the city of Aspen also passed a new tax on tobacco products. The tax was raised to $4 on a pack of cigarettes on January 1, 2018. The revenue from the tax increase is over $400,000 from 2018. The city of Aspen is planning on using the excess tax revenue to give additional funds to existing youth substance abuse prevention and cessation programs. Additionally, the city will give some funds to mental health programs in the valley. The specific programs have not been decided on yet.
Vape products have become exponentially popular with American youth, of which Juul is the most popular. One of the reasons for this is the Juul's design; it is small and easy to hide, and it gives a slight buzz, similar to alcohol, but only for a minute or two. Also, one of Juul's biggest appeals is its taste. Regular cigarettes aren't very appealing to teenagers; they have a hard, bitter taste and their smell sticks to the smoker, while Juul's does not. However, vaping has many health risks. Nicotine is extremely addictive, and when introduced into a minor's brain it can cause long term damage. Nicotine changes cell activity in the brain and damages the part of the brain responsible for attention, memory, and learning. It can also worsen anxiety, depression, mood swings, and impulsivity, according to Tobacco-free CA. Similarly, the news has recently been crowded with stories of teenagers dying or having serious physical health problems because of vaping.
In 2018, the FDA attempted to prohibit Juul from selling pods with flavors that they felt appealed to teenagers. This summer, the city council passed a flavored nicotine products ban as well, which bans stores from selling the mango, fruit, cucumber, and mint flavors in stores, only allowing tobacco and menthol flavors. However, many people want vape products to be banned altogether.
"I'm a little upset that we haven't seen more of a national outpouring of this." Mulberry said, "If the FDA wanted to, they could just make this illegal and yank it all off the shelves, but they won't do it. I think it's unfortunate that our students are being targeted, and the people that own the vape companies are bringing tobacco back again. I just hope we don't get another generation of Americans hooked on nicotine."
Although the school and community are putting forth their best efforts to reduce usage, this is a problem that is hard to control. Another AHS student feels that despite people's efforts, there is no clear solution or group who can reduce usage.
"I think it's a really tough situation. On one hand, kids vaping at school is obviously inappropriate and puts [the] administration in a tough position. However, those students are also being targeted by tobacco companies and peer pressure," the second anonymous AHS student said. "I don't think many students genuinely love being addicted to nicotine, especially with the risks; however, sometimes its harder to quit than to continue to use it." 
Leave a Comment
About the Contributor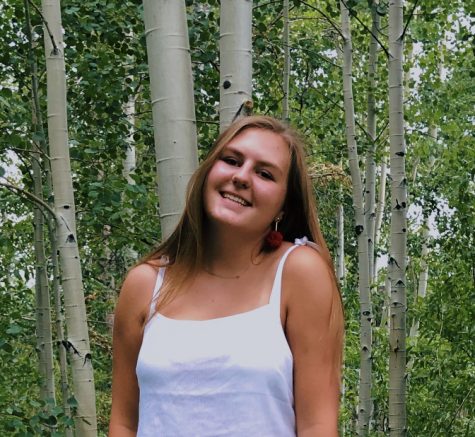 Tessa Guthrie, Editor-in-chief
Tessa Guthrie is a senior at AHS. She is currently one of the Editors-in-Chief. This is her fourth year writing for the Skier Scribbler. She loves to ski,...