Fashion Flashback: What rose to the top in the 2010s?
They say fashion repeats itself every 20 years, but the 2010s have recycled fashion trends from the whole 20th century. As we approach the end of the decade, many fashion trends from the 2010s have changed the way fashion is today but, it is still hard to match the 20th century's level of innovation. Today, 90s trends have become popular once again. Here are some of the most memorable trends from the 2010s: 
2010: geometric or galaxy printed crew neck sweatshirts and leggings
First appearing in the early 2000s, galaxy, and geometric printed crew neck sweatshirts and leggings remained popular into the 2010s. These sweaters looked like they had been printed fresh off Google images. Not only were they unfashionable, but the leggings pattern was unflattering. Hopefully, this trend does not return in the 2020s. 
2011: Feathers Hair extensions/Moon boots 
Moon boots first became popular following the Apollo 11 moon landing. Inspired by the shoes the astronauts wore, teens in the 70s were obsessed with these. Moon boots made their comeback in 2011, which led to every girl in Aspen to own a pair of moon boots. Not only were moon boots popular, but so were feather hair extensions. Every single girl in my class had one. 
2012: Uggs 
Uggs were originally made in Australia to be worn after surfing. This ironic because they're not waterproof in any way. If you didn't own a pair of uggs in sixth grade, you were probably looked down upon, which is extremely upsetting. I didn't own a pair of uggs, and to this day I do not. Uggs were cute and kept your feet warm. Uggs are still popular, and to this day I still see many locals and tourists repping them around town.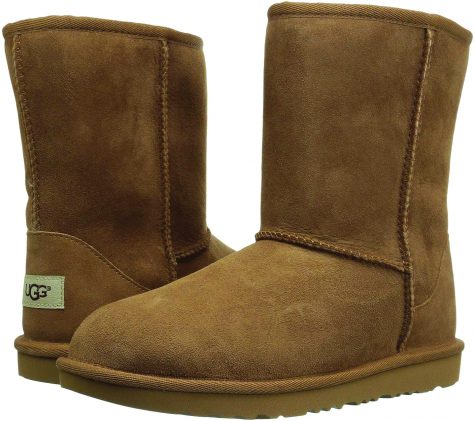 2013: Grunge 
Similar to the 90s grunge aesthetic, 2013 took the 2000s goth and made it into a much softer, punk version. Flannels, beanies, colored hair, and black boots represent this style perfectly. Just make sure you have some black in your outfit, for it is essential to the grunge aesthetic. This style is slightly shown in the e-girl/e-boy aesthetic which has become popular this year.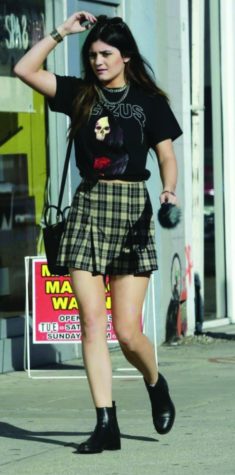 2014: Ponchos/Crop tops 
Inspired by Bob Marley, ponchos first became popular in the 1990s. Returning in 2014, ponchos were seen on almost every single middle schoolboy. These ponchos were fun and vibrant- you couldn't miss them on the playground. Crop tops also saw their reign in 2014, but have never officially gone out of style. Celebrities like Ariana Grande brought these crop tops to life in live performances and just as a casual look. 
2015: Bucket hats 
In 2015, having retired the ponchos, every middle school boy was wearing a bucket hat. Originally popular in the 90s, bucket hats resemble a fisherman's hat, aimed to protect the face from the sun. Fortunately, bucket hats have not gone out of style. They're cute and spice up any look.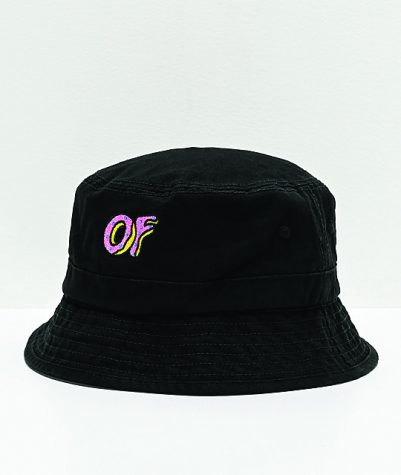 2016: Chokers and Velvet 
Does anyone else remember the classic black chokers everyone wearing was in 2016? If not, I am sure you can find pictures of celebrities repping them and wearing velvet as well. These trends were hot! There were even velvet chokers. Luckily, the chokers are gone, but the velvet has slightly stuck around. The combination of velvet crop top and choker was all the jazz in 2016. 
2017: Dad sneakers 
After the exploding popularity of FILA Disruptors, platform sneakers, aka dad shoes, have made a huge comeback from the 90s. Inspired by 90s era sneakers called "creepers", these shoes make any outfit a steal. The shoes have started many controversies, even some calling them ugly. However, the shoes are an amazing 90s classic. These shoes are even still in style, and one of my all-time favorites!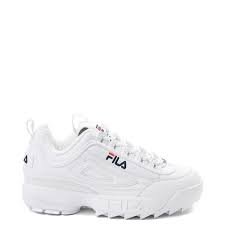 2018: Athleisure 
When I see athleisure, all I can think about is Bella and Gigi Hadid. These two supermodel sisters have made bike shorts one of the number one trends in streetwear today. You can pair these shorts with a cute crop top, jacket, along with sneakers, and call it a day. Athleisure is a nice way to remain comfortable but also stylish.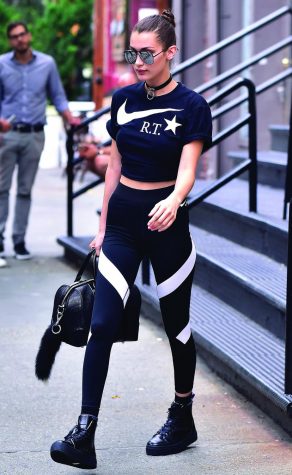 2019: Tiny sunglasses
When I say the 90s are back, I mean the 90s ARE BACK!!! Sunglasses are an essential part of most outfits during the summertime. Once again, Bella Hadid is a major trendsetter. Not only did she revamp classic 90s shades, but she made them trendy again! I couldn't leave my house without my tiny sunglasses during the summertime.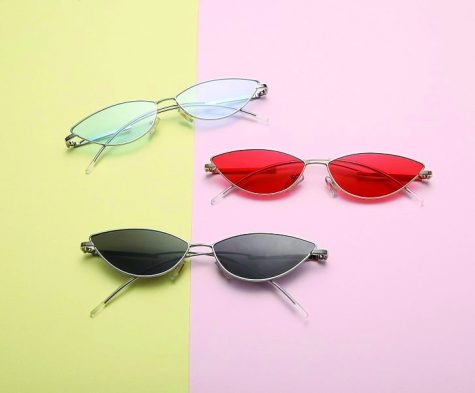 About the Writer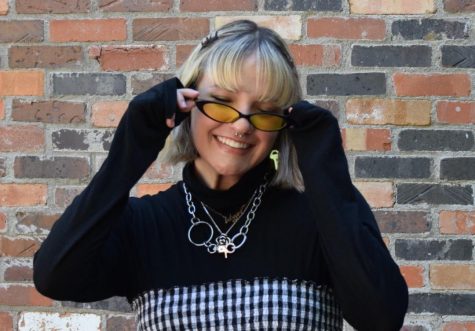 Bella Hoffman, Staff Writer
Bella is a senior at AHS and this is her third year as a staff writer for the Skier Scribbler. Bella is also apart of the AHS Dance Team and spends her...