AHS's struggle with combating youth substance abuse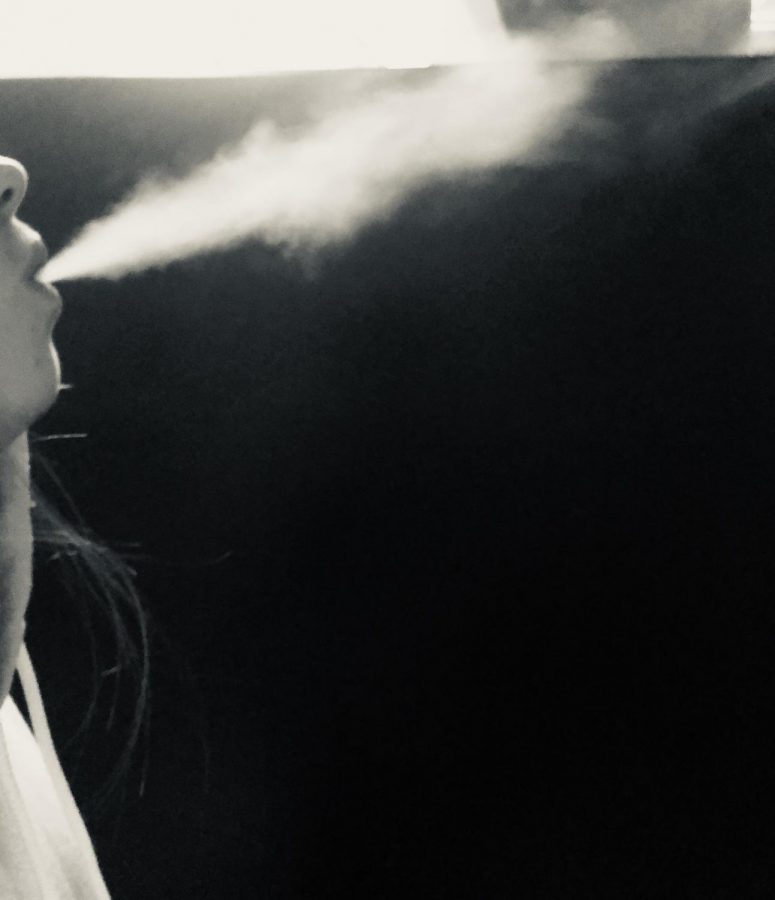 During a Healthy Kids Colorado Survey in 2017, data stated that Aspen High School had the highest rate of vaping in the entire state of Colorado. Results for the 2019 survey are yet to be revealed, but AHS staff is hoping that the vaping rate will go down. Unfortunately, when it comes to kids and alcohol, parents can't gaze into a magical crystal ball and find out whether their kids are facing problems with drinking and drug use. This drug use becomes more difficult to detect within school walls. Sarah Strassburger, the Assistant Principal at AHS, is hoping that students will recognize the effects of drug use and that the use of tobacco products, such as vaping, will go down.
"I think in 2017, I am not sure how aware everybody was about the ill effects of vaping. I think with the news and the Pitkin County and city of Aspen initiatives to make [tobacco products] 21 and older and instate a flavor ban has hopefully educated youth," Strassburger said.
Following Pitkin County's tobacco 21 initiative, all tobacco products have become 21 nationwide following a bill President Donald Trump signed this past December. Corporal Monique Merritt, a school resource officer with the Pitkin County Sheriff's Office, has seen the use of drugs and alcohol on campus but has also seen kids reaching out to the school for help.
"Even though we don't necessarily have a high rate of catching kids [vaping], kids are definitely talking about it. Kids who are addicted, once they realize they're addicted, are coming to the school for help," Merritt said.
Unlike other schools in the Roaring Fork Valley, AHS has a non-punitive system for when a student is caught vaping. They are deferred from suspension and sent to a vaping cessation class where a substance abuse interventionist guides them through their addiction. The students are also required to sign up for the Colorado Quitline
Unfortunately, it still seems like students won't communicate with adults when they are struggling with substance abuse unless they're caught. Noelle Shield-Taylor, a sophomore at AHS, believes that students may use drugs to help them deal with their problems.
"I know that some people use drugs in order to cope with their problems and make them feel better. But at the same time, it also is making things worse with things such as anxiety and they seem to be running away from it. It just makes it hard for kids to stop when it's so normalized and everyone around you is doing it," Shield-Taylor said.
In a study done by CASA in 2003, results stated that high-stress teens are twice as likely to smoke, drink, get drunk, and use illegal drugs. Because of this high risk in stressed teens, AHS is planning to create more ways to educate students on mental health and substance abuse. Unlike the classic education in classrooms, Merritt believes hearing from fellow students is the best way to combat substance abuse.
"Unfortunately, I don't think [basic education] works the best. I think the most effective way to prevent vaping is peer to peer support. In things such as drug use, what [adults] say doesn't stick as much as what others kids tell you," Merritt said.
Since basic education is the norm, AHS is still searching to find other outlets for the student body, like the Colorado Quitline. Although tobacco products have become 21 nationwide, teens continue to find ways to use these products. Alice Collins, a sophomore at AHS, believes that easy access to prescription drugs has become a reason for substance abuse in teens.
"There's just such easy access to [drugs] considering so many people are prescribed them for things such as anxiety or ADHD. It's just easy access to have all these types of drugs used daily by high school students," Collins said.
Often, these drugs end up getting distributed to other students in the school. AHS administration, including Strassburger, is hoping to get closer to a completely drug-free school and create a safer environment for the students.
"My goal is to have a healthy student community. I want kids to feel safe and ask for help. They should feel like people trust them and that they trust adults here. I know that there are always going to be consequences, but this is the time to actually have consequences. Once you turn 18, it's on a record and the stakes get so much higher. I want people to understand how they can get help if they need it," Strassburger said.
About the Writer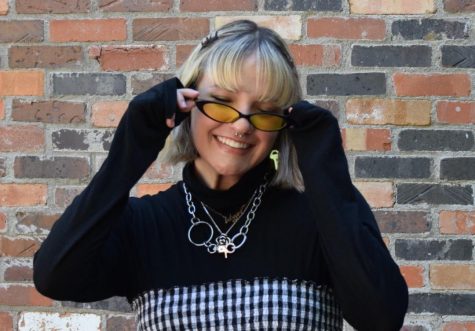 Bella Hoffman, Staff Writer
Bella is a senior at AHS and this is her third year as a staff writer for the Skier Scribbler. Bella is also apart of the AHS Dance Team and spends her...