AHS recovering from the absence of Paul Hufnagle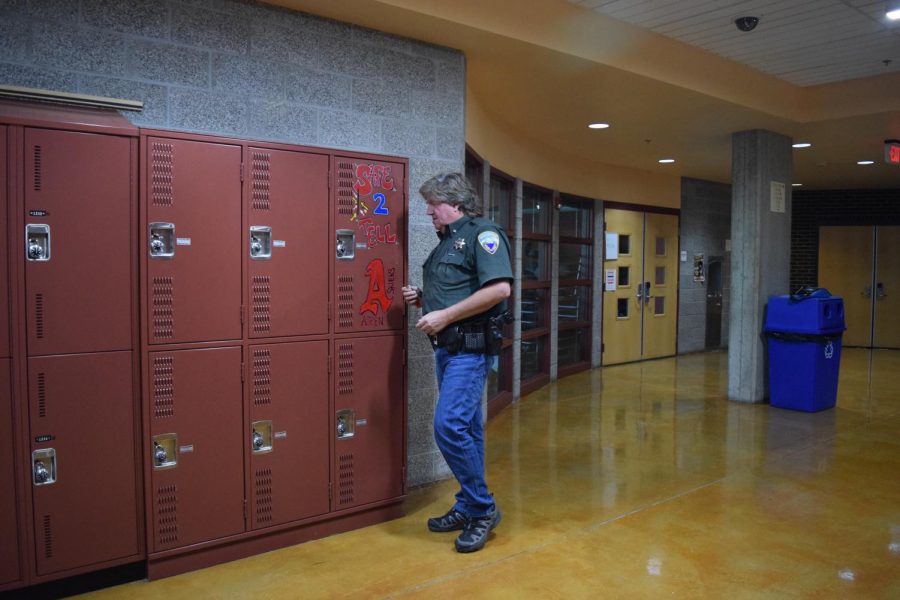 AHS has witnessed a turnover in Student Resource Officers (SRO), when Paul Hufnagle, commonly known as "Huff" around the school, was placed on leave by the Sheriff's Office. According to the Aspen Times, after 12 years of working at AHS, Huff accepted a gift donated from a group of parents to over 80 staff members at AHS. This gift, amounting to $400, exceeded the legal limit government employees are authorized to accept- which constitutes $65 a year, according to the Colorado Gift Law. After Huff failed to respond to communication from the Sheriff's Office, Sheriff DiSalvo disclosed he was essentially terminated from his position. After years of dedicated work, many staff members and students at AHS are beginning to acknowledge and experience the effects that accompany his absence.
Paul Hufnagle, the previous SRO at AHS, released the following statement to The Skier Scribbler. Currently, his whereabouts and contact information are unknown to the public.
"I miss you all. It hurts me every day that I do not get to see the students of AHS," Hufnagle wrote. "My heart bleeds Skier black and red and it always will!"
Bella Williams, a senior at AHS, has been close with Huff throughout her 12 years within the Aspen School District and misses the care and commitment that Huff provided to students.
"He was always the person that was there to keep me safe. Since I started at Aspen Elementary School, Huff has always been there. That was 12 years ago, and now I'm graduating without Huff. It feels wrong, but I guess everything happens for a reason," Williams said.
Sarah Strassburger, the assistant principal at AHS, recognizes that losing Huff could have a great impact on those who were close to him, but besides offering counseling, the school will not be taking any further measures.
"I do know that Huff had great relationships with staff and students alike, so I think it's just getting used to not having Huff on campus after his long career at AHS," Strassburger said. "Our counselors are available to the students dealing with the absence of Huff, but there really is not much else that we can offer."
Becky Knode Oliver, head of the Student Achievement Center, wrote a comment on The Aspen Time's article announcing Huff's departure, stressing the gravity of his absence. Many consequent and similar comments emphasizing the school district and police department's loss. Oliver's comment reads:
"Such a HUGE loss for the ASD and our students!!! Huff is gifted at connecting with the hearts of our students and staff."
Stephanie Nixon, the visual arts teacher at AHS, became close with Huff over their shared years working at AHS and hopes that he will be replaced by an SRO that will match his passion and effort.
"Huff spent his career really trying to get to know the kids of AHS and their backgrounds and their situations, working really hard to give them whatever help they needed to come to school and to be successful," Nixon said. "He dedicated a lot of his career to the kids, and I am hoping that we can find an SRO that has that same amount of tenacity and dedication, and is wanting to be involved in the school, such as through the experiential education system."
Axel Quintanilla, a current AHS senior who was very close with Huff shared his unique perspective on the situation and the impact it has had on him personally as well as the school. 
"Huff knew me before I knew him. He was my man when I felt sad or mad I could always walk into his office and let it all out. He made me want to come to school just to get a hug from him and he motivated me when I thought I had no motivation," Quintanilla said. "Huff is a unique man and there is nothing that can be done, no one can take his place and the school will never be the same."
About the Writers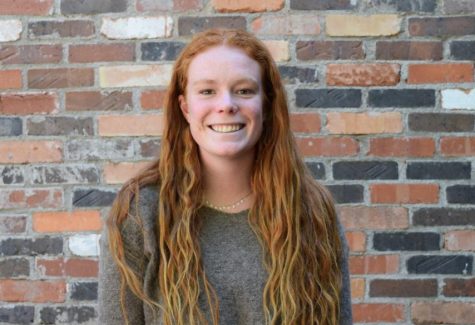 Maeve McGuire, Editor-in-Chief
Maeve is a senior at AHS. This is her third year writing for the Skier Scribbler, now working as Editor-in-Chief. In her free time, she enjoys playing...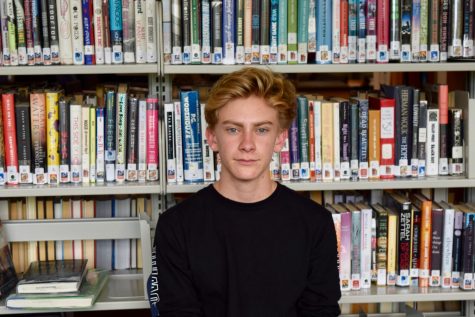 Tatum Diemer, Editor-in-Chief
Tatum is a senior at AHS and this is his third year with the Skier Scribbler, now an Editor-in-Chief. In his free time, he enjoys skiing, skateboarding,...