Stop the Bleed programs come to schools in Pitkin County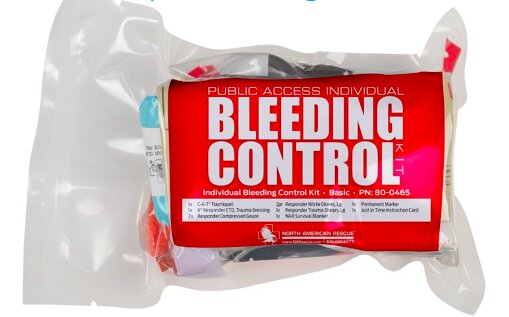 A program that trains high school students on how to save lives in an emergency may be coming to AHS.
The program, called Stop the Bleed, consists of basic instruction courses that teach students, staff, and administration what to do in the event of serious bleeding, as well as kits that contain the supplies needed to stop severe blood flow until emergency help arrives. The program is spearheaded by the fire department, Aspen Valley Hospital, and Valley View, and has been implemented across the country as well as in schools throughout the valley. Trainings were completed at Roaring Fork High School and Glenwood High School in December, and 80 trauma kits were given to the schools. These Basic Bleeding Control kits include tourniquets, a Responder 6 in E.T.D., gauze, nitrile gloves, responder trauma shears, a survival blanket, a marker, and Just in Time instructions. These kits can save lives if used correctly.
Richard Cornelius, the Division Chief of Roaring Fork Fire Rescue District, feels that being educated on what to do in the event of severe bleeding is as important as CPR training, due to the fact that bleeding is the number one cause of preventable deaths.
"We want to provide the Stop the Bleed education to all students, teachers, staff, and administration of the nine schools that are in Pitkin County," Cornelius said.
This would include student education at Aspen High School and Basalt High School. It would also consist of staff and administration preparedness at Aspen Country Day School, Aspen Community School, and the Middle and Elementary Schools in Aspen and Basalt, as well as kits in all of the schools.
Cornelius feels that the student trainings, a component of the program, are especially important because they enable students to be prepared to help save anyone's life in any emergency bleeding situation, even when they are not at school, and should be available to every student.
"We want to provide Stop the Bleed education to all high school students within Pitkin County, freshman through senior classes," Cornelius said.
Karen Maciejko, the trauma program manager at Aspen Valley Hospital, feels that this program can help potentially save lives, such as in the instance of a skiing accident that is shown in a video that has been presented at other schools as an example of the importance of Stop the Bleed. "[in the video] bystanders were able to help until emergency help arrived," Maciejko said.
Having trained students can help in any event of serious bleeding, even when not at school, but Aspen School District Interim Superintendent Tom Heald feels that having trained staff is also important.
"We're not at that point that we want to train every last high school kid, we really want to focus first on the staff and make sure all the staff knows what they're doing," Heald said.
Along with being prepared on what to do in the event of injuries, there are ways that the district may also change their security to keep students safe. The Aspen schools were originally designed with pathways that lead from the outside community to the campus, and there may be changes that are implemented in the future.
"We're working on a facilities plan right now that begins to look deeply at some safety and security measures that we can have that still maintain this general open campus, and this welcoming concept, but still provides a level of safety and security\; it's a fine line, we don't know the answer yet, we're still trying to figure that out," Heald explained.
Leave a Comment
About the Contributor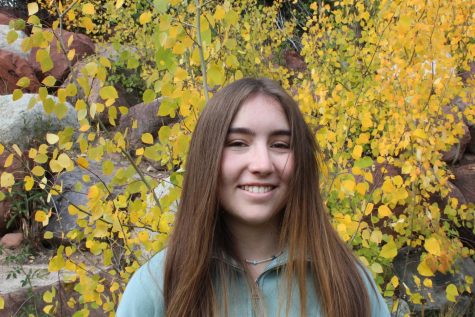 Harper Axelman, News Editor







Harper Axelman is a junior at AHS and this is her third year writing for the Skier Scribbler. She enjoys spending time outside, skiing, and...