Coronavirus – should we panic?
The 2019 Novel Coronavirus (2019-nCoV) commonly known as the coronavirus, can be transmitted from person to person mainly from respiratory droplets from coughing or sneezing.
It is unclear if the coronavirus can be transferred by an infected surface(touching infected surface then touching eyes, mouth or nose). According to the Johns Hopkins Center for System Science and Engineering(CSSE), there are a total of twelve cases in the US. These places included California, Arizona, Boston, Wisconsin, Washington state, and Illinois.
According to a statement from the State Department, "Travelers should be prepared for travel restrictions to be put into effect with little or no advance notice. Commercial carriers have reduced or suspended routes to and from China."
Even though the government as well as other countries like the UK, and Japan, are getting their citizens out of the outbreak area in Wuhan, China; people are still worried about this outbreak having a massive toll on Americans themselves.
A student at AHS, Aja Schiller, went on an exchange to China for almost five months before she had to come back to America. The plan was for the exchange group to stay there for the whole school year, but they had to leave four months early. The Chinese government didn't want large groups of people congregating in fear of a further outbreak. Schiller's school and plans for the new year were all affected by this government decision.
"My school had to shut down because the government didn't want big groups of people meeting up. That rule actually made it difficult for New Year's celebrations to happen because the government wouldn't let people meet up in large groups in public," Schiller said.
During the outbreak, thousands of people were infected, which caused a subtle shift in the culture.
"You wouldn't be able to walk onto the street without seeing everybody in masks. I actually think that stores started running out of masks to sell, which began to pose some problems," Schiller said.
However, during the time of the initial outbreak, Schiller and her host family weren't in the city, but in a traditional house for the holiday called Laojia (老家). So Schiller and her host family weren't affected immediately when the outbreak occurred. The president of China, Xi Jinping, made it clear to the public that the government was trying to stay on top of the outbreak and people should practice healthy habits.
AHS sophomore, Gemma Hill gave a new perspective about the threat of the virus.
"I feel that the amount of recovery is very secluded, because of where we live. I feel like we won't come in contact, but depending on how many cases blossom in the US that could change," Hill said.
Even though the Chinese government and other nations are doing their best to keep the virus under control, only time will tell to see how this disease will affect everyone. During an interview with The Los Angeles Times, a Georgetown professor, Lawrence Gostin, talks about the World Health Organization after it stated it as a global health emergency.
"It signals to the world this is a global crisis and we all need to come together to address it," Gostin said.
About the Writer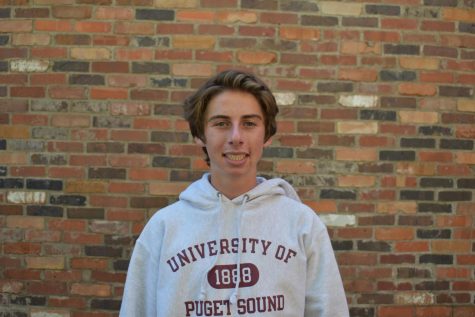 Brenon Reed, A&E Editor
Brenon Reed is a junior at Aspen High School, this is a second year as a staff writer for the Skier Scribbler. In his free time, Brenon enjoys to plays...