Aspenites' reaction to Bernie Sanders dropping out of the primary election
On April 8, 2020, Senator and Democratic Socialist, Bernie Sanders, informed the United States that he was withdrawing himself from the presidential candidacy. His decision makes Joseph Biden, former Vice president, the Democratic nominee running against President Donald Trump for the 2020 presidential election. Sanders's decision proved very controversial as he was highly supported by the youth of America. However, Sanders gave his support to Biden, saying that the U.S. must come together and beat Trump.
Colorado is considered a purple state, as the state is divided into Republican and Democratic voters. Aspen has a strong presence of political views coming from both parties, and Sanders's decision proved controversial in the community. 
AHS sophomore and outspoken democrat, Mia Iacono, finds herself frustrated with the upcoming election.
"I feel like he was my generation's biggest hope and it is disappointing to see that no matter how the election goes, we will have a predator as a president," Iacona said."The two candidates left don't have the best interest of the people in mind, only themselves and the 1%."
While avid Sanders supporters are disappointed with his withdrawal, many Democrats feel that his retreat will help with the goal of having a Democrat in office 2020.
Howie Wallach, Chair of the Pitkin County Democratic Party, thinks that Sanders made the correct decision in dropping out of the primary election.
"We were relieved that Sanders dropped out when he did. It was clear that he had no path to the nomination, and the Biden team had demonstrated serious interest in incorporating Sanders's policy positions into the campaign platform. Sanders will be able to exert influence going forward even though he is no longer in the race," Wallach said. "The fact that he and Joe Biden have an excellent personal relationship suggested that they could reach an understanding before the summer, unlike in 2016."
AHS sophomore and President of the AHS Young Republicans Club, Zane Zachary, also believes that Sanders made the right decision in dropping out.
"I was not surprised that Sanders dropped out since Joe already received the endorsements of the other candidates, thus giving him the support of the Democratic party. Yes, Sanders was already far behind, and it was no use to keep on spending campaign money and risk Sanders catching the coronavirus," Zachary said.
While Sanders's withdrawal from the campaign was controversial, the Democrats still have hope for the upcoming election.
"Democrats are now aligned and ready to contest the national election. The issues and the choices to be made are clear. Truth, data, science, and, most of all, morality will be the basis for voters' decisions," Wallach said.
About the Writer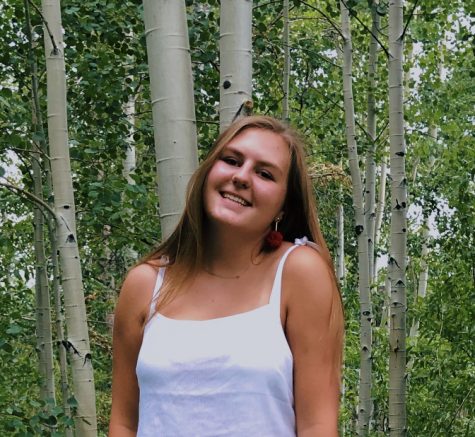 Tessa Guthrie, Editor-in-chief
Tessa Guthrie is a senior at AHS. She is currently one of the Editors-in-Chief. This is her fourth year writing for the Skier Scribbler. She loves to ski,...