How Aspen Valley Hospital is responding to COVID-19
The Aspen Valley Hospital has taken many steps to respond to the COVID-19 pandemic, such as collaborating with the Pitkin County Incident Management Team, as well as developing plans to ensure that they are well prepared in the event of a surge in patients.
The Snowmass clinic, which is an outpatient branch of Aspen Valley Hospital that uses help from about 20 staff members to provide services such as physical therapy and acute illness and injury care, closed temporarily on March 28 so that the staff could be redeployed to the Respiratory Tent operation. The respiratory tent operation expanded its hours to be open on weekends to provide a place for patients who have a referral from their doctor to be assessed without the risk of transmitting the virus. The hospital also postponed elective surgeries and procedures to protect staff and patients and conserve supplies. The staff at the hospital feel optimistic looking forward and notes that the community has helped to slow the spread of the virus
Jennifer Slaughter, the public information officer at AVH, feels that expanding the Respiratory Tent operation was an important step in responding to the pandemic.
"The tent fulfills a need for patients who need further assessment by a physician and who cannot be seen in a regular doctor's office due to the risk of transmission of their illness," Slaughter said in an email. "Now, with extended hours of operation to seven days a week, Aspen Valley Hospital is able to see more patients who need help managing their symptoms."
The hospital currently has 20 staff members who are showing COVID-19 like symptoms, but the staff have a "very positive" morale and are feeling optimistic.
"I am happy to say that many who have been out sick have already returned to work after following strict protocols set forth by our employee health practitioner," Slaughter said.
The community is also helping the hospital by practicing social distancing and supporting health care workers. The hospital is currently accepting donations of N95 masks in their original factory sealed packaging from 9:00 a.m. to 2:00 PM at their loading dock, as well as monetary donations to their Emergency fund or "Feeding the Frontlines" fund that provides meals to workers. More information can be found at aspenvalleyhospital.org.
"In the last few weeks, Aspen Valley Hospital staff have been overwhelmed by the outpouring of support from this extraordinary community," Slaughter said. Slaughter also highlighted the importance of social distancing and how it is crucial in order to slow the spread of the virus.
"We ask the community to stay vigilant—you are ultimately saving lives by your everyday actions," Slaughter said.
About the Writer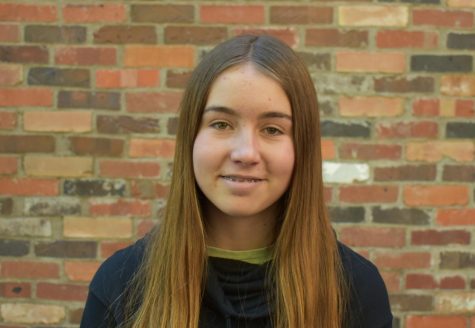 Harper Axelman, Staff Writer
Harper Axelman is a sophomore at AHS and this is her second year writing for the Skier Scribbler. She is a staff writer and she enjoys spending time outdoors,...