Henriette to Depart
Although Henriette has only been working at AHS for just over a year and a half, almost everyone is familiar with her. When students walk into her office, she greets them with a cheery smile on her face and a warm demeanor. She keeps parents updated in emails, and is always willing to assist anyone who calls the high school with questions. It's fair to say that when she departs just before the end of the semester on December 20th, she will be missed.
"Henriette's my favorite, and I'm going to miss her when she leaves," said freshman Emily Garcia, while giving Henriette a hug.
Henriette states that her only reason for leaving is the fact that her husband got an opportunity of a lifetime just a few miles outside of Denver in Highlands Ranch.
"My husband got his dream job, and he's starting on Monday. So that's the reason for me leaving. And the ONLY reason!" She said.
Although Henriette has only been working at AHS for a little  over one and half years , she's been a resident of the city of Aspen for thirteen years, and is sad to be leaving after all this time.
"I'm very sad to be leaving this special place, and I'm especially reluctant to leave the high school. At AHS, and in Aspen in general, everyone is very close. It's given me a real sense of community, and safety, and close knit-ness. I think that's definitely what I'll miss most" Henriette said with a laugh. "That, and my colleagues. I really wouldn't miss the snow at all."
Leave a Comment
About the Contributor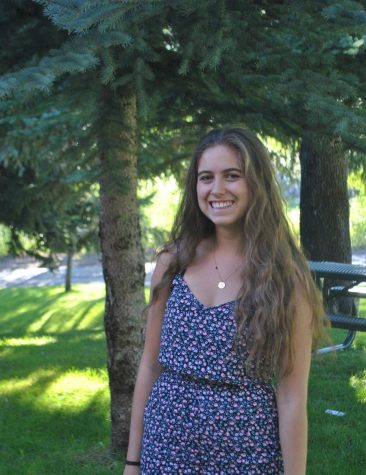 Olivia Oksenhorn, Editor-in-Chief
Olivia Oksenhorn is a senior at Aspen High School and Co Editor-in-Chief for the Aspen Skier Scribbler. This is Olivia's fourth year writing for the newspaper,...