Sarah Strassburger is the new AHS principal
On June 15, 2020, a district press was released explaining that the Board of Education at Aspen School District unanimously approved the hiring of Sarah Strassburger​ as the newly appointed Aspen High School principal.
Strassburger received her Bachelor's degree in English Literature from Colorado College in Colorado Springs and a Master's degree in Arts, Literature, and Culture from the University of Denver. Now living in Aspen, she is acknowledged for her experience as an instructional and administrative education leader who is already well known to the Aspen and greater Roaring Fork Valley communities. Strassburger has been Aspen High School's assistant principal since 2016, and her becoming principal means that the ASD will need to hire a new assistant principal for the high school. There are hopes that clear guidelines about who will be on the hiring committee and how the hiring process will unfold will be announced later this week.
Strassburger's 15-year career as a teacher includes a decade of work at Aspen High School, during which Strassburger acted as the chair for the English department. Strassburger has also taught at Roaring Fork High School in Carbondale, and the Galileo Academy of Science and Technology in San Francisco. During her teaching career, Strassburger has designed and implemented professional development programs focusing on restorative justice, safety, Experiential Education, critical thinking, and student engagement. She has also served as an Aspen Education Association teacher representative.
During a recent interview, Strassburger seemed to have a positive outlook for next year regardless of the fact AHS faced challenges this year due to COVID-19 and may even affect AHS next year. "COVID presents an opportunity for all of us to reflect on what is really important at AHS, so I think focusing on what is worthy and essential in terms of curriculum & assessment will drive our conversations," Strassburger said. It will be a school board decision as to what the 2020-2021 school year will look like, as COVID-19 could force a change in the way the school day looks.
This summer, Strassburger and the AHS staff have been engaging with and supporting students academically, as well as socially/emotionally. As COVID-19 may carry on into next year the district will take into account the guidelines of Pitkin County, the CDC, and CO Governor Polis when determining how to best reopen schools. The goal is to get students face-to-face with teachers, but also to prioritize the safety of staff & students above all else.
Strassburger has many positive goals for the 2020-20201 school year such as, "focusing on supporting and challenging all of our students academically; we also need to figure out how to foster & maintain a sense of community. We need to support our teachers (especially our new teachers) as they plan for what could be a very different teaching & learning environment. I will also be working with the Head Boy & Girl to support their efforts in terms of creating a sense of community, by focusing on inclusivity; we will continue to support all students and challenge them to be the best they can be," Strassburger said
Strassburger has worked side by side with Tharyn Mulberry, former AHS principal, and AHS students in order to prepare her for her role as principal. Strassburger's expectations for students are no different than Mulberry's were, however. "We want students to take academic risks, learn from challenges, failures, and mistakes (since that is what high school is all about!), be kind to each other; and to model integrity in the classroom, on the court/field, or wherever they may be," Strassburger explained
Change is in the air at AHS with Strassburger becoming principal, Mulberry transitioning to assistant superintendent, and the Coronavirus altering the 2019-2020 school year drastically. These changes don't phase Strassburger, however; "I am absolutely thrilled to take on this new role. It has been my privilege to work with the amazing students, staff, and families of AHS since 2006, and I am honored to be able to lead AHS moving forward. We are a fantastic school and I know we will continue on that path, always looking for ways to be even better!" Strassburger said.
About the Contributor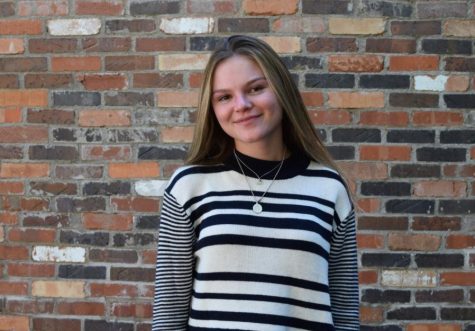 Ava Thornely, Social Media Editor
Ava Thornely is a Senior at Aspen High School. This is her third year as a writer and second as a social media manager. In her free time she enjoys skiing,...