Women in Aviation chapter is coming to Aspen
Kate Short, Aspen Flight Academy director, has worked hard over the last year to make aviation more accessible to students in the ASD. Short's latest strategy to make aviation appealing to students is the creation of a Women in Aviation chapter here in Western Colorado.
Women in Aviation International (WAI) is an organization aimed at exposing women, or any gender, as anyone can join, to women in aviation careers. After seeing that the Western Slope lacked a WAI chapter, Short found the necessary 10 members to start a chapter which now includes 15 women and men. About half of these members are professionals in the aviation field, ranging from flight instructors to airport employees, while the other half are students at ASD.
"We have such a big and growing aviation program now, I thought it would be cool to start a chapter and get more people involved. The basic hope here is that we can have some fun events, get more people interested in aviation, and also kind of connect the adult aviators in the area with the youth aviators in the area so there are some mentorship opportunities," Short said.
Harper Axelman is a sophomore, and Skier Scribbler staff writer at AHS, and a member of Women in Aviation International. She is looking forward to participating in mentorship opportunities and learning more about aviation.
"[WAI] seemed really cool because you have the opportunity to meet people who are in the aviation industry and learn about their experiences with having a career in aviation. There are not a whole lot of women in aviation and other STEM fields at the moment, so I thought it would be cool to see what it is like and also because there are opportunities to be involved in local aviation," Axelman said.
Since last year, Short has noticed an increase in female pilots in the Aspen Flight Academy, with her Aviation 1 class going from three enrolled female pilots to ten. Short hopes to continue to inspire anyone to get into aviation.
"I hope to be a good enough role model for everyone to see that they should try something outside of their comfort zone because I didn't do that when I was young…. I just didn't think [aviation] was something I could do, so I want to help other people see that they should go take the chance and that you'll probably like it," Short said.
Axelman would also like to see more engagement in the aviation community.
"In the future, it would be cool to see more diversity in the aviation field because right now the majority of people in aviation are men and are white, so it would be cool to see more inclusivity and more people have the opportunity to have a career in aviation," Axelman said.
Short agrees that the more people who have the opportunity to pursue a career in aviation, the better the industry will be.
"I think that the more diversity you can get in a field, the better it becomes. Hopefully, this is a small way we can begin working towards this over time," Short said.
Anyone who is interested can join the Western Slope chapter of Women in Aviation International by reaching out to Kate Short and paying a yearly fee. More information can be found on the Women in Aviation International Website.
Leave a Comment
About the Contributor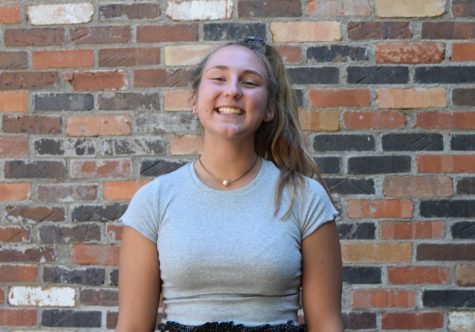 Emily Kinney, Editor-in-chief
Emily is in her senior year at Aspen High School and has spent three years writing for the Skier Scribbler. This year she is excited to be part of the...