ASD shifts to remote learning due to surges in COVID-19 clusters
On November 13, all staff and students in the Aspen School District will be learning and teaching at home due to surges in Covid-19 cases.
ASD announced the evening of Thursday, November 12th, that all schools would be returning to remote learning on Friday, November 13th, and that information on the plan for next week for each school would be released Sunday afternoon or early evening. The ASD health department said the increasing numbers of positive cases and impacts were the result of students, teachers and families not following the Five Commitments of Containment.
David Baugh, ASD superintendent, said that social gatherings were the main reason for returning to remote learning.
"Individuals and families that have made the decision to attend [parties, social events, and extracurricular activities] are now inhibiting our ability to keep schools open," Baugh said in an email to parents and guardians.
"..adults, and older students especially, are gathering socially, contracting COVID-19, and then are exposing their cohorts at school. Sleepovers are a real problem," Baugh said.
ASD will continue to test many staff and students next week and will reach out to those who test positive or are exposed to a direct contact. Those who are impacted directly and will be asked to quarantine at home and limit interactions with others, and will be contacted by Pitkin County Public Health for contact tracing. All students and staff are asked to social distance properly, limit social interactions, and wear a mask.
Baugh emphasized that following guidelines would determine if there was a possibility of continuing in person school.
"I cannot stress enough the need to follow the five commitments of containment," Baugh said."The learning model for next week will depend on the extent of the spread in our schools, if at all, to ensure the safety of students and staff."
About the Contributor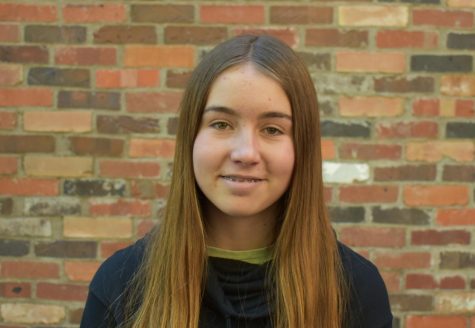 Harper Axelman, Staff Writer
Harper Axelman is a sophomore at AHS and this is her second year writing for the Skier Scribbler. She is a staff writer and she enjoys spending time outdoors,...