Aspen's crown jewelry maker: Kate Flynn
Whether art or Spanish is your passion, local artist Kate Flynn wants you to pursue it. Flynn, a six-year resident at the Red Brick Arts Center, creates and sells jewelry. It was not always clear to her that art could be her profession, however.
Throughout high school, Flynn was interested in the fine arts and took as many art courses as possible, even opting to complete an art-based independent study. However, when she entered Boston College, she chose to pursue the PreMed track and received a degree in Biology and Environmental Studies, believing that those subjects were "more useful in the 'real world.'"
"By the end of sophomore year I realized that my true passion was art, but it was too late to change majors. After graduating in 2009, I decided to forego medical school and moved to Aspen instead. It was through my lifestyle in the mountains that I discovered my love of jewelry making," Flynn said.
Flynn discovered jewelry making in high school when she worked as an apprentice to a maker who was just getting started. After leaving college, Flynn created her own jewelry making company, Mineral and Mine. This company, which started as a way to make extra money for rent, soon morphed into Flynn's full time job.
"For 5 years I made jewelry alongside my raft guiding, ski instructing, and retail jobs; by 2014, my jewelry business had grown significantly, and I decided to pursue jewelry-making full time. I became a resident artist at the Red Brick later that year, and have never looked back," Flynn said.
As a resident artist of The Red Brick, Flynn is provided with a space to create and sell her work, as well as a place for her to grow as an artist and create connections within the community.
"I love being in a building that offers an immediate artist community – the option for collaboration and 'coworkers' who are experts in so many mediums provides a wonderful work environment," Flynn said.
Although the Red Bricks doors stayed open to artists during the Coronavirus pandemic lockdown, they did not remain open to the public. This closure hurt Flynn's business, as her studio in the Red Brick doubled as a salespace. Undaunted, Flynn developed a strong online presence, turning to Instagram and her website to continue selling products. During the pandemic, Flynn honed her photography and editing skills to effectively market on her website.
"Ultimately, COVID caused my business to suffer in a lot of ways, but also pushed me to work harder in areas that paid off. I'm incredibly proud of how far my website and Instagram have come this year, and without COVID, I may not have refocused so intently on these areas," Flynn said.
Being an artist, while not without its challenges, is incredibly rewarding for Flynn. Tasks like bookkeeping are easily overshadowed by the joy of jewelry making. She encourages those who also find joy in creating to not ignore their passions.
"Follow your heart if art is calling you… I'm now a career artist with a science degree I've never used, and I wish I could tell my 18 year old self to major in my true passion instead of a field that I perceived to be more valuable!" Flynn said.
About the Contributor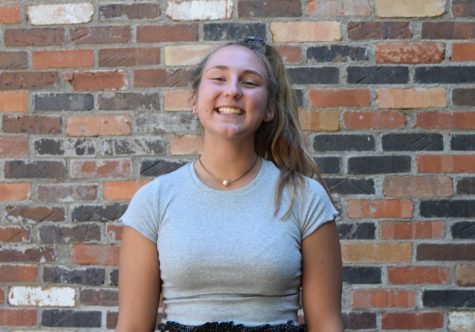 Emily Kinney, Editor-in-chief
Emily is in her senior year at Aspen High School and has spent three years writing for the Skier Scribbler. This year she is excited to be part of the...