AHS teachers coping with constant changes
Students at Aspen High School were invited to participate in a hybrid model that incorporated both in person and remote learning. This model broke students up into two different cohorts, which switch off being in person by week. This was a big change for students, as well as teachers who had to teach in-person students as well as virtually. The district has since decided to switch back to full remote learning.
An AHS Science teacher, Travis Moore, discovered a few issues with the new hybrid model within the first week but then was sent home due to COVID-19 exposure.
"I feel like we were just getting the hang of remote learning and the technology, timing, breakout room use when we switched to this new [hybrid] model," Moore said.
Due to many students opting out of the in person learning option, cohort sizes varied from having nine or ten students in a class, to having one student in the classroom.
Unfortunately, the switch back to remote has made adjusting to the hybrid model difficult for teachers and students alike. Maile LaPenna, AHS English teacher, has three younger kids at home and is learning to juggle both teaching and parenting.
"My main stressors stem from the tug-of-war between being a good mother when my own children are at home and I am also attempting to host live classes and provide quality instruction. It is impossible to feel like I am succeeding at the level I want to in both areas," LaPenna said.
As COVID-19 cases rise across the nation, in-person learning is further complicated. However, AHS teachers have a positive outlook.
"It's [ the hybrid model] all a huge learning curve- for teachers, students, and parents. It's also a great opportunity to push your boundaries, step outside your comfort zone, and try new things," Moore said.
The continuous changes don't only allow for pushing boundaries and trying new things, but also chaos and frustration.
"The environment is dizzying, like being on a ride at an amusement park, at times it levels out and you can catch your breath, knowing what to expect, and then as soon as you get comfortable, the ground drops out and whoosh, back to fight or flight survival mode." LaPenna said.
The district pushed back any potential for in-person learning until after Thanksgiving Break with hopes of doing hybrid learning for the two weeks between the end of Thanksgiving Break and the start of Winter Break. COVID-19 continues to force us to adapt and change which brings its own downfalls and benefits.
"Try and find the bright spots, cook delicious meals, play analog games with your loved ones, go on long walks and spend time on things that you have pushed aside that you are passionate about," LaPenna said. "My perpetual hope is that we will emerge as more resilient people who do not take things for granted when this is all over."
About the Contributor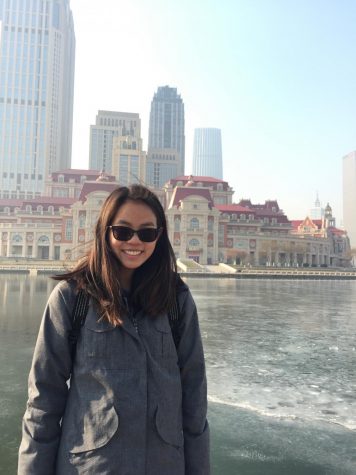 Aja Schiller, News Editor
Aja is currently a senior and has been writing with the Skier Scribbler since she was a freshman. She's spent her quarantine growing new plants, reading,...