What does level red mean for tourism?
Skiing attracts people from all around the world especially here in Aspen. But are the tourists that travel here really taking into consideration how many people Aspen can handle during this time, and is Pitkin County doing a good job keeping people safe?
Aspen is currently considered a "Red level" which means that it is a severe risk and could not handle a COVID breakout. Travelers are now required to complete an affidavit saying that in order for you to travel here you have to have tested negative 72 hours before arrival. The new affidavit puts the impact on the community in question. 
Two Aspen locals, Tessa Guilander a freshman at AHS, who hasn't been back to school all year while watching how Aspen is dealing with COVID and Jack Forster who works at Alpine Property which is a realty company provide a perspective for readers. It has been tough for the realty companies here and the new affidavit only makes things harder.  
"In general, I think Aspen has handled it pretty well. However, the recent affidavit that is mandated I don't agree with that, from a business standpoint, just because I think it's gonna deter people from coming here and hurt businesses. I just don't agree with that part of it. Everything else so I feel like they've handled it pretty well," Forster said.
A COVID breakout here in Aspen has always been possible but there has been some very good precautions Aspen has taken. Jack and Tessa express how they thought Aspen was doing regarding informing them on COVID in the community. Tessa Guilander had this to say on how she thought Aspen was doing on sharing information. 
"Well, they kind of have because they have like the text messages and like the city council meetings are open to the public so you can go or the city or town hall whatever it's called. Those are open to the public so I guess it's like your own responsibility to kind of follow along, but they have like been trying to inform everybody."
In this small town, we have had to be very careful but we also need tourists to come here. Pitkin County has been doing a good job of protecting people while also providing. According to Pitkin County Covid-19 response and recovery "Cases in Pitkin County are exponentially increasing. 50% of all of Pitkin County's COVID-19 cases since March have been reported in the past month and over 20% in the past seven days. Currently, Pitkin County has one of the highest incidence rates on the Western slope.'' We all need to try our best to stay safe and follow the rules that we are told to follow. 
Leave a Comment
About the Writer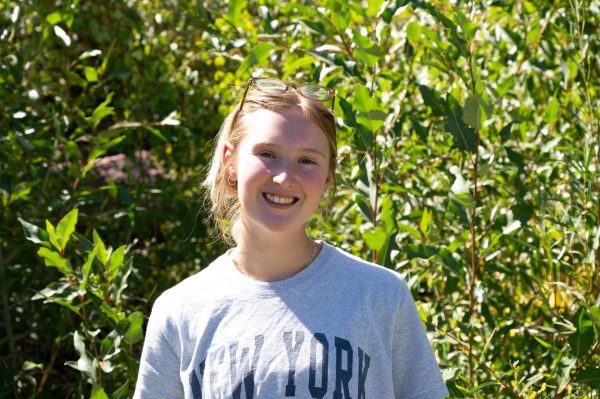 Stella Iverson, Editor-in-Chief
Stella Iverson is a senior at AHS. This is her fourth and final year writing for The Skier Scribbler. As an Editor-in-Chief, Stella is excited to bring...