New pilot Robert Holton soars to great heights
17-year-old junior, Robert Holton, is the latest AHS student to earn his Private Pilot license in the 2020-2021 school year.
Three AHS students have earned their certifications through the AHS flight program. To receive a license, students must take a written, oral, and practical exam. They are also required to have a minimum of 40 flight hours of flying, as per the Federal Aviation Administration guidelines. Due to Aspen's rocky terrain, Holton logged over 110 hours of flight training, 70 hours over the requirement.
Holton comes from a long line of pilots. His great grandfather was a pilot in World War II and his grandparents, uncle, and dad are all currently pilots. Holton's primary inspiration to pursue his license was his father.
"Whenever we went flying, my dad would always let me sit in the co-pilot seat, and I thought it was really cool. I was so excited to see how it all worked. That's when I decided that I wanted to get my license," Holton said.
Holton was set to receive his license in August but was delayed four times due to covid-19 and other complications. However, this did not deter him, and he continued to work towards his goal.
"I am just so happy to finally have it finished and be part of an exclusive group of people that are pilots," Holton said.
Kate Short, the Aviation Director at AHS, worked directly with Holton to obtain his certification. She believes that Holton's passion for piloting was the driving force behind his success.
"Robert is a very dedicated student. I have been lucky enough to fly with him and have him in class. He is always on time, prepared, and has a passion for it," Short said. "I think that if it's something you really care about, you tend to be successful, and that's certainly the case for Robert.
Short also added that she was proud of Holton and the other two students, Hannah Popish and Zane Zachary, for their achievements as it will help propel their future careers.
"What's really cool is only 1% of people in the US are pilots of any kind, and to think that now we have 17-year-old high school students who can do that is amazing. They're like the 1% of the 1% " Short stated. "They're achieving something that most adults haven't had the opportunity or ability to do. It really makes them stand out for their future. For those who want to become professional pilots, they're just one step ahead of everybody else."
Holton plans to pursue aviation and receive certification beyond a Private Pilot license. He is grateful to all who supported him throughout the process and helped him achieve his goal.
"I'm just so thankful to the Aspen Flight Academy for running me through the gantlet and getting me my Private Pilot license," Holton said. "It's such a great program, and I don't think I would have been able to achieve something like this without it. So, shout out to the flight academy, the board members, the flight instructors, and all of the students in the program. I couldn't have done it without you all."
About the Contributor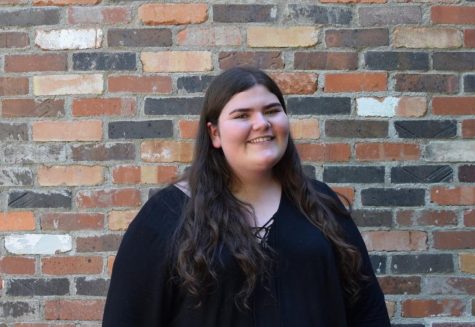 Katelyn O'Callaghan, Editor-in-chief
Katelyn is a senior at AHS and is currently one of the Editors-in-Chief. This is her third year writing for the Skier Scribbler. Katelyn enjoys writing,...