Wednesday Workshops: community through learning
On December 3rd, Aspen High School began virtual workshops to provide students with new learning experiences and a sense of community.
Members of the community and some students have volunteered to teach virtual workshops every Wednesday. So far, the workshops have included goal planning, yoga, healthy eating, literature study, mental health improvement, songwriting, a conversation about vaping, meditation, and time management.
AHS Vice Principal Becky Oliver started the workshop program to meet students' needs during the pandemic. The idea stemmed from the parent workshops she created four years ago. Oliver feels weekly workshops will help students stay connected and pursue their interests.
"Some kids are saying they feel really stressed and overwhelmed. Other kids say they don't feel connected. So we [the administration] thought it would be a fun way to provide students with something that's not school and not graded, but just an opportunity for kids to follow a passion or learn something new. We also thought it would be a good way for students and the community to connect with one another," Oliver said.
One workshop is a yoga class taught by student trainees. To gain their yoga teacher certification, the students must complete 200 hours of training and have teaching experience.
Shannon Worth, the instructor of the yoga teacher certification course, believes the workshops will promote healthy living. She also hopes students will discover a love for yoga.
"It helps people with self-awareness and their interaction with the world," Worth said. "Yoga is really about kindness, compassion, and taking care of ourselves- which at this time for all of us should be a priority."
Senior Olivia Plummer, a student in the yoga teacher certification class, has seen her peers teach many workshops and recently taught one herself.
"It was great to get experience teaching," Plummer said. "I think it is good to remind ourselves that even though we are in this crisis, there still is a community of people who want to help and be there for each other."
Oliver stresses the importance of students taking control of their learning and challenging themselves to develop new life skills.
"The workshops provide a sense of control about what you're learning. I think a lot of time, students feel like we're telling them what they have to learn, and this is an opportunity for kids to be able to seek out something of interest on their own," Oliver said. "It's enrichment, it's a challenge, it's fun, and it's a way to support one another during these difficult times."
About the Contributor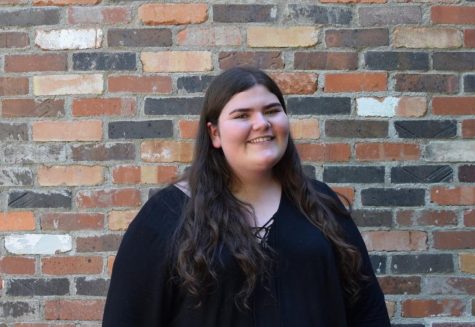 Katelyn O'Callaghan, Editor-in-chief
Katelyn is a senior at AHS and is currently one of the Editors-in-Chief. This is her third year writing for the Skier Scribbler. Katelyn enjoys writing,...