NY Fashion week: COVID-19 edition
As coronavirus continues to affect our lives, New York Fashion Week COVID Edition will include drastic changes. There are no longer "lavish shows, hectic schedules, and street style circuses," Rather, "This year they've been quietly replaced with virtual presentations, small shows in intimate settings, or both," said Elle magazine.
Designers only see this as a small obstacle while continuing to pave the way for spring 2021, illustrating a joyful world through the lens of fashion.
"The simple goal of bringing together different cultures, designers, and traditions of many different styles by doing just that: uniting them together. Every aspiring designer, model, and artist has a dream-and we want to learn about it and give them those opportunities. We are redefining fashion and beauty standards to be an all inclusive ordeal that incorporates everyone, regardless of background or experience. When we unite together, we flourish with our common passion: a love for art and fashion," said NY Fashion Week in a press release.
Governor Andrew M. announced that "New York Fashion Week will have strict compliance with New York State health and safety guidelines, including: restrict all gatherings to 50 or fewer people; adhere to social distancing at all times; ensure that all designers, models and guests comply with the provisions of the State's travel advisory; diagnostic testing, temperature checks, and face coverings at all times. New York Fashion Week will feature a virtual live-streamed runway show, exclusive designer-related content, and cultural programming," Andrew M. said
This is a huge shift in the fashion industry allowing people from all over the world no matter what their background is to experience fashion week.
These are mainly industry-only shows (designers/brand employees can attend), but now you can also buy tickets that are open to the public (starting at around $500), but this year there is a much cheaper option watching the show online for free.
February's events include: New York Fashion Week Talent Awards, Philip Gafter in Conversation with Melissa Marra-Alvarez, New York Kids Fashion Week, Stella Jean in Conversation with Valerie Steele, and many more.
This year there is also the drastic change to opening the runway to everyone. There are programs you can sign up for if you are aspiring to become a model, designer, or just a platform to promote your brand different programs include Model Casting, Submit a digital event (this is for digital activations, live streams, Zoom meetings … anything people can't attend in person.)
Also, if you have something to promote other than a digital or on-the-ground event, for just $100 they can promote your website or collection launch on any of their schedules.
This year allows anyone to participate or watch which is a huge leap for the fashion industry.
About the Contributor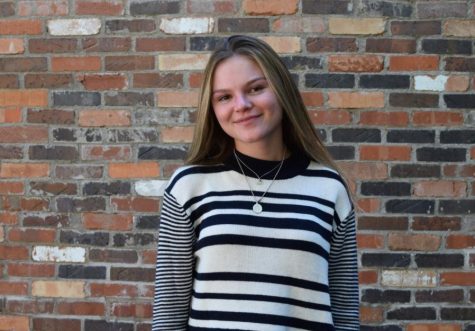 Ava Thornely, Social Media Editor
Ava Thornely is a Senior at Aspen High School. This is her third year as a writer and second as a social media manager. In her free time she enjoys skiing,...