AHS Junior Kelley Francis commits to D1 school for soccer
AHS junior Kelley Francis committed to a Division 1 school for soccer in mid-January. Francis will be attending Bucknell University in Pennsylvania.
Francis had been looking at schools with high-level soccer, with an excellent liberal arts program. She was also looking for a beautiful campus and a good team. Her recruiting process started in eighth grade when she sent her first email to a college soccer coach. Francis went to a soccer camp at Bucknell this past summer, and that's when it got more serious for her. She went on her official visit in October, and that was the deciding point for her. She got an offer from Bucknell over winter break and accepted soon after.
Travel was a significant factor in Francis' decision. Being from the small town of Aspen, it was hard for her to get herself out there, with practices hours away and extra effort that she and her family had to put into getting her to the skill level that she's at now.
"I went to camps all summer every summer. I would go to ID camp after ID camp after ID camp just to get myself out there because I mean I have to drive right now two hours to practice for my club team," Francis says.
Brad Jordan is Francis' coach. He has been involved with soccer in this valley for over 30 years, played collegiate, and semi-pro soccer in Southern California held multiple national-level coaching licenses and has been taking players to Europe since 2005. I started the Aspen HS Girls soccer program back in 1989. Jordan believes Francis is very self-disciplined and committed.
"She continues to demonstrate that she wants to continue learning and pushes herself in each and every opportunity that she is involved with," Jordan says.
Tim and Ginna Francis, Kelley's parents, are very proud of her and the hard work and dedication she put into getting a spot on a D1 Soccer team. They believe it is very relieving for her to know where she is going by her junior year.
"It is relieving for her not to have the pressure of being evaluated every time she steps on the field at ID clinics, games, tournaments, and showcases. So, now knowing where she will play in college, she can focus her efforts on playing soccer to get better and for the love of the game," her parents said.
AHS junior Kylie Kenny has also committed to the University of Denver for lacrosse. However, she and her family and coaches failed to respond to multiple interview attempts.
About the Contributor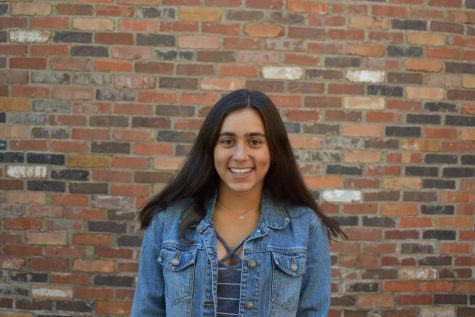 Kayla Tehrani, Business Manager
Kayla Tehrani is a junior at Aspen High School. This is her second year as a writer for The Skier Scribbler, and her first year working with business....