US Needs to Keep Promises to Iranian Students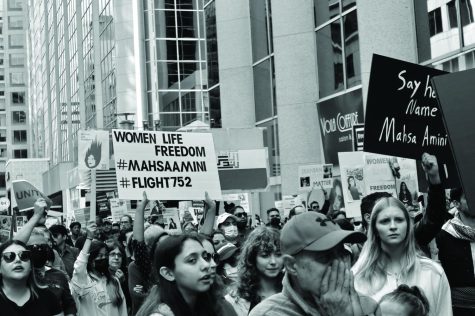 Despite the cost of their protest, Iranian students have displayed incredible bravery and resolve against an extremely violent and oppressive regime. As an anonymous Iranian man said in a recent video posted to Instagram: "I am so very happy to know that the future mothers and fathers of this country are boys and girls like these."
Iran has been under the rule of supreme leader Ali Khamenei for 43 years, which has incited fear in and heavily censored its citizens, committing atrocious human rights abuses against its political opponents and minority communities. Most devastatingly, its leaders denied women basic freedoms by law, including the right to free expression, education, dress, and authority in government, but Iran's women still have the highest literacy and university graduation rates in the Middle East, especially in STEM fields, according to World Bank Data.
Now, these students are spearheading a movement sparked when Mahsa (Jina) Amini was murdered in custody of the police for not observing man datory hijab laws in September. Since Amini's death, the regime has killed 270 more people and arrested 14,000 peaceful protesters, attempted to cover up police brutality as "natural causes", and severely restricted internet usage. Despite facing extreme intimidation, coercion, and violence to incite fear, Iranians have continued their rich history of student protest, persisting their vibrant culture, aspirations for future generations, and united spirit among many diverse groups.
Sarah, a 22-year old student from Tehran, Iran, writes in an article for Atlantic Council: "There was a time when Iran was free and happiness wasn't a crime…. Now, I can't even begin to tell you how unsafe I've felt whenever I wanted to go out. Or how many times I've nearly crashed my car just because I was trying to fix my hijab while driving because there were morality police up ahead."
Americans and Coloradans have carried the slogan of "zan, zendegi, azadi" (woman, life, freedom) during protests in support of the courage of Iranian women. Over 2,000 American academics, including 10 Nobel laureates, urged Biden to halt negotiations and take action to prevent further casualties. Biden took a different approach than US' previous policy on Iran, which partially expressed support for the regime, such as confidential diplomatic letters to the Islamic Republic in 2009 and praise for "fair negotiations" in 2019.
Biden announced actions to connect Iranians to the internet, including lifting sanctions to allow American-designed technology to flow into the country and permitting activation of satellites, possibly Elon Musk's Starlink technology, and imposed costs on perpetrators of violence. However, divided views on tactics, especially in context of Iran's nuclear deal, are slowing further progress.
The US should listen to the demands of Iranian activists and do what they can, whether it is using cyber capabilities to go after command and control surveillance systems or pushing Iran off of the UN Commission for women's rights. While recent actions are a step in the right direction in finally fulfilling the US' role as an international power, the US needs to do more to protect Iran's fundamental human rights.
Leave a Comment
About the Contributor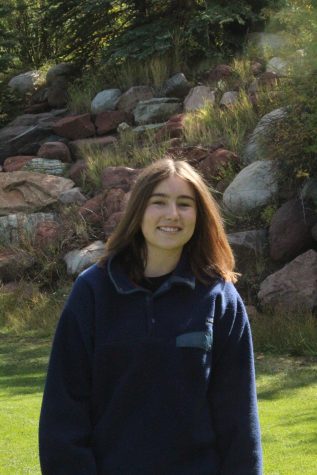 Harper Axelman, Editor-in-Chief







Harper Axelman is a senior at AHS and this is her third year writing for The Skier Scribbler. She enjoys spending time outside, skiing, and...