Celebrity Deaths of 2016
Leonard Cohen:
Leonard Cohen was one of the greater and more influential artists of present time.  Famous for writing the ever famous ballad, "Hallelujah", and his raspy sensual voice, Cohen will forever leave a mark in the music industry.  His musical style and writing style was considered poetic and timeless.  Many of Cohen's songs appealed to an extremely broad audience, by singing about many different life aspects we can all understand and empathize with.  His death in November at the age of 82, was peaceful and he will forever be missed.
David Bowie:
Bowie paved the way for those who refused to choose to identify as normal, broke gender and sexuality barriers, and gave the world a different insight on how a man can be.  This was all in addition to Bowie's powerful voice, dozens of hit singles and albums, 13 Grammy and dozens of other award wins and nominations, and the creation of the character Ziggy Stardust – his alternate ego.  The creation of Ziggy Stardust allowed hundreds of people to look at mankind as a new species and to be more open to different types of people.  Bowie's death, lead to one of the music industry's greatest heartbreaks, but also gave way to a man with a spectacular legacy to carry on.  Tributes to Bowie are performed on multiple occasions. The release of his 2016 album, "Blackstar" lead to his popularity soaring higher than ever before, even after death.
George Michael:
Michael's death was heartbreaking for all of those from the 80's who saw Michael as THE 80's heartthrob.  His most famous moments were as a band member and lead singer of the 1980's band, Wham!, whose hits such as "Wake Me Up Before You Go-Go" and "Last Christmas" won him and the band two Grammys and eight total nominations in their time as stars.  Michael was a strong advocate for HIV/AIDS after coming out as gay in 1998.  He was an active campaigner for LGBTQ rights.  He was found dead at the young age of 52 in his English countryside home.  
Prince:
Known for his flamboyant style, eclectic sounds in music, and extravagant state presence, Prince is deeply mourned.  His iconic song "Purple Rain" has long been a symbol in the music industry and after his death, "Purple Rain" became Prince's symbol.  Throughout Beyonce's 2016 world tour, she performed her own tribute to Prince's "Purple Rain".  These were repeated and still are being repeated throughout the world.  His hit singles such as "1999" and "Let's Go Crazy" became party anthems.  In his career he had over forty Billboard hits.  Prince passed away at the young age of 57, leaving the world missing his high heels, splendid hair, and party jams.  
Leave a Comment
About the Writer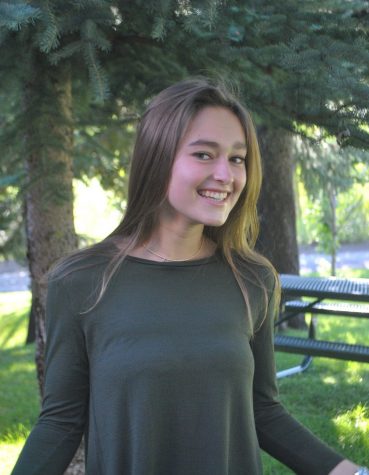 Carson Friedland, Design Editor
Carson Friedland is a staff writer for the Skier Scribbler. She is graduating in the class of 2017.  This is her third year in the journalism class,...