Kylie Jenner's Baby Has Gotten Plastic Surgery
Hang on for a minute...we're trying to find some more stories you might like.
Social media star and owner of the famous Kylie Cosmetics makeup brand, Kylie Jenner has just given birth to a baby girl who has had plastic surgery. Baby Stormi popped out of the womb with a glamorous face of makeup, complete with lip injections. Kylie is creating lots of controversy over her baby's plastic surgery.
Kylie Jenner has infamously broken the internet once again, from when she first launched her cosmetics line. After months of secrecy, Jenner has confirmed that she is a mom and her baby has gotten lip injections. She plans to get her daughter a nose job and jaw reconstruction surgery to make her the 'perfect' child. Joe King, a junior at AHS, was shocked when he discovered the news.
" Her baby is already faker than me. I think it's just weird that a baby has lip injections. I'm a little uncomfortable with that idea, but it's her baby, not mine," King said.
Many people were speculating on Kylie's pregnancy, but some were pretty positive of the rumors. Kylie's Baby, named Stormi, has already made millions of dollars for just being birthed and for having lip injections. Stana Crogeau, a youtube star, and AHS alumni is hurt by this news.
"Personally, I can't believe this. This baby already has so much more money than me and it hasn't even been alive for two months. I'm just wondering whether or not it's safe for a child to get plastic surgery. I believe that her daughter will look like a Barbie doll, which is so unreal. Kylie needs some holy water ASAP!" Crogeau said.
Baby Stormi has a bright and wealthy future ahead. The baby's own lips are creating controversy. How did this baby come out looking like this? It's no joke that being the daughter of Kylie Jenner comes with a lot of perks, aka lip injections and stellar makeup skills. We are yet to see if the baby also has gotten a nose job or other types of facial reconstruction. Kylie is excited about her baby's plastic surgery route and can't wait for her to discover more areas of plastic surgery as she grows up. Lucila Bath, a sixth grader at Aspen Middle School, highly supports plastic surgery.
"If Kylie's baby has plastic surgery, that would be amazing. I just got my nose done, so it's so cool to hear about babies getting plastic surgery. I think it's a technological breakthrough. The plastic surgery world needs this kind of business. I'm so excited for Kylie. Her baby looks great with lip injections," Bath said.

About the Writer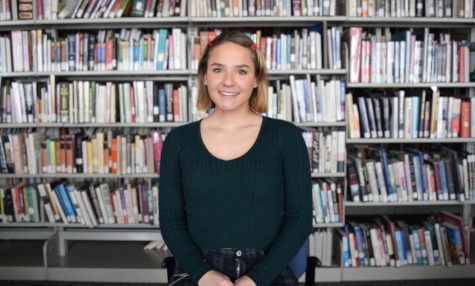 Bella Hoffman, Staff Writer
Bella is a junior at AHS and this is her second year as a staff writer for the Skier Scribbler. Bella is also apart of the AHS Dance Team and spends her...