Toad becomes new sub
SATIRE – Due to the recent shortage of substitute teachers, the administration has had to come up with creative solutions, most notably, Toad, the service dog of ASD, becoming a substitute teacher.
SATIRE – Toad attended Pupcago University in Chicago, Illinois, where he majored in Latin languages and minored in Spanish. Therefore, he prefers to sub for Spanish classes.
Due to his canine upbringing, he has to conduct his classes a little bit differently than a traditional sub would. Instead of conducting attendance like a typical sub, he has to have his students tell him if they are here by giving him a belly rub.
Toad cannot use the sub-plans because they are in English, so he has to use an app called DogLingo, which translates any human language or text into dog language. With this app, he can read the sub- plans and then find a way to relay it to his students.
According to his handler at school, Becky Olive Oil, this is one of the hardest parts of Toad's job.
"Toad has an app to translate his own sub plans, however, not many students have an app to translate dog language into English. This makes it very hard for Toad to communicate with his students, which makes him very frustrated," Olive Oil stated.
The only way for Toad to communicate with students is by using that same app to translate what he wants to tell them in dog language to English.
The last requirement of his classes is an exit ticket. However, his exit tickets are not what you would normally expect from a substitute teacher. For his exit tickets, the students must make him roll over and then give him a treat.
Tharyn Mulberry, AHS principal,
"Toad has won over the love of the students and grown into his role as a sub at AHS."
About the Writer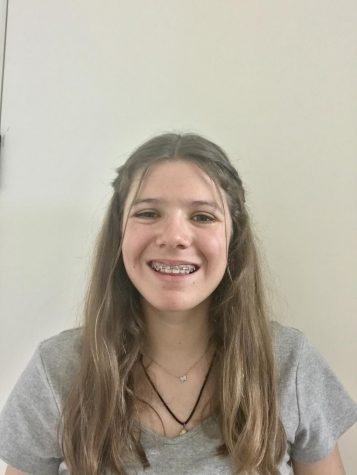 Sophia Greiper, Staff Writer
Sophia is a sophomore at AHS. This is her first year with The Skier Scribbler, where she is a staff writer. Outside of writing and journalism, she enjoys...