To study abroad or not?
Sophomores heading into junior year have a lot to consider. IB courses, upcoming college applications, and course selections are just a few big decisions that rising juniors need to think about. Another significant life choice that mostly rising juniors and seniors should consider is applying to is studying abroad.
Some of the main aspects to think about are location and program. For students who don't want to spend an entire year away, some programs offer a semester-long course that would re-enroll the student at their sending school halfway through the year. Or there are summer programs if a student doesn't want to be away from school during the academic year, but still wants to get the experience of living and traveling in another country.
Choosing a location is both a personal and financial decision. Some places are more expensive to live in (cost of food, clothing, transportation, etc). People also may have emotional connections to specific places that they might want to revisit. Many programs, such as SYA (School Year Abroad) or MEI International Academy, offer multiple places to study abroad for the term as well as financial aid/scholarships.
Another big factor is credits and how credits from a study abroad program will transfer back onto a student's transcript upon return. If some classes are not offered and don't equip a student with the skills necessary to continue at their original school, then a few summer courses or online classes might be imperative to graduate.
Studying abroad is an enormous challenge but can be full of so many life-changing experiences. It also offers language acquisition skills by fully immersing a student into a country's culture, especially if the program gives students host families.
Host families are a large part of studying abroad. They offer support, community, and full language immersion. They can also give students the intimacy of a real "second family." Some students come back from their time abroad feeling more connected with their host family than their actual family, which definitely isn't the goal of a study year abroad program, but rather something that might just happen along the way. Host families are also an excellent converse with and ask questions. .
World experience, language acquisition, and new connections can all be found within a year abroad. Studying abroad isn't necessary to achieve these things, but it may help cultivate the best environment for growth. The decision to go is daunting, but the place to start is by asking yourself what the best choice is and then rolling with the punches that get thrown.
Leave a Comment
About the Contributor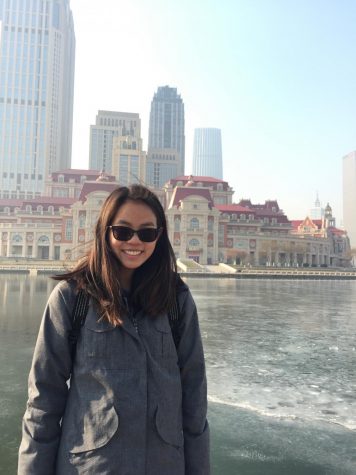 Aja Schiller, News Editor
Aja is currently a senior and has been writing with the Skier Scribbler since she was a freshman. She's spent her quarantine growing new plants, reading,...