Harry Style's new music video is "Golden"
On Monday, October 26, hundreds of thousands of people stopped what they were doing to watch former One Direction member Harry Styles' new music video, "Golden." This video currently has 34 Million views on YouTube.
This video featured Styles running through a tunnel into the empty street of the Amalfi Coast. Even if you don't like his music, the beautiful views are enough to draw your attention.
"Golden" is a part of Styles' 2019 Fine Line album. This is his fifth music video release, accompanied by previous videos: "Falling," "Watermelon Sugar," "Adore You" and "Lights Up," and his fans are living for his new songs and videos.
On Monday, within 30 minutes of the music video's release #Golden became the top trend on U.S. twitter and as of today sits on the Youtube trending page as #13.
Syles is the only one featured in the video, and his unique style and rejection of toxic masculinity enthralls fans. Styles outfit is a show-stopper, and includes of his iconic yellow and white painted nails, rings, beaded Éliou necklace that reads "GOLDEN." , and bright yellow bucket hat, all of which add to the "Golden" theme. A fan favorite is the blue jacket, striped dress shirt, patterned pants, and crochet gloves that are all by the Gucci Italian fashion house.
In the video, he runs through the streets, dancing, driving down the coast, swimming and playing on rocks. Many fans say, "it's just Harry being Harry'.
Styles told Zane Lowe in the 2019 Apple Music Interview that "Golden," the first song on the album, evokes a feeling of serenity. "It's like driving down the coast; that is what the song is for," Styles said.
After watching this video I wanted to drop everything and move to Italy and drive around singing to music. If you have yet to watch the video, I highly recommend it, even if you are not a huge fan or Harry Styles or maybe haven't heard of him. This video will remind you of faint, unfathomable concepts such as "summer" and "happiness"' that we could all definitely use right now.
About the Contributor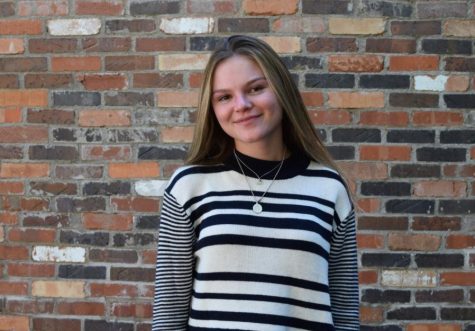 Ava Thornely, Social Media Editor
Ava Thornely is a Senior at Aspen High School. This is her third year as a writer and second as a social media manager. In her free time she enjoys skiing,...