Snowmass Ice Rink flow
Although Snowmass Village is known for their world class skiing, they are less known for their ice skating rinks.
Throughout the pandemic people have been on the hunt for outdoor activities. ​​The rink is open from 9 a.m. to 9 p.m. and is a great place for pick up games. All age groups use the rink, and it creates a fun environment for all.
For a population of 3,000, there are two rinks within the village: one in Base Village, and one behind the Snowmass Recreation Center. Base village rents out skates, but no pucks and sticks. The rec center rink provides pucks and stick, but not skates.
On Wednesday and Thursdays, after 6:00 p.m. the Recreation Center rink is closed, and used for adult hockey league. From 12:00-9:00 p.m, the rink's main usage is pick up games, and for anyone who wants to strictly play hockey. If you wish to figure skate, visit the rink from 9a.m. to 12 p.m.
Students from the Aspen High School hockey team love the rec center rink, and use it frequently. Clea Welden, a sophomore at AHS who plays for the school's girls hockey team, speaks on the rink.
"Having access to a free ice rink makes it really fun to mess around with team mates, and improve my hockey skills. Being able to go whenever I want is a really nice aspect of the rink as well," Welden said.
Clint Kinney is the town manager of Snowmass Village. He, along with Clea Welden, are a huge fans of the ice rink.
"The town of Snowmass Village is proud to be able to offer such a great amenity," Kinney said.
The town of Snowmass Village keeps the rink in pristine condition. It is in great shape due to the frequent maintenance, and the ice being zambonied often.
"It takes a lot of effort for a lot of dedicated staff to be able to put this rink together," Kinney said.
Leave a Comment
About the Contributor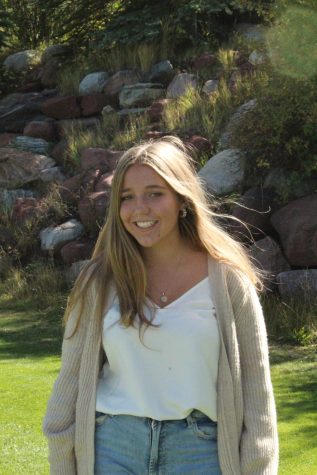 Lauren Kinney, Social Media Editor







Lauren Kinney is a junior at AHS.  In her free time, she plays lacrosse and loves spending time outside with friends and family