Into the Woods Review
From April 21 to 24, the Aspen High School Theater Department put on five performances of the musical Into the Woods, led by director and theater teacher Logan Carter. Into The Woods is a spin on the Disney fairytales. The cast practiced for multiple hours after school in order to perfect the performance.
Characters such as the Baker and his Wife, Rapunzel (Slyvia Buck), the Evil stepmother (Sophie Genshaft), Evil stepsisters (Thea Hecht and Katie Danger), and Cinderella (Adriana Cipinelle) starred in the show. The cast and crew did an impeccable job, bringing the characters to life, and engaging the audience.
With 7th grade to 12th-grade cast members, the audience was blown away. Elenore Carol, AMS 8th grader gave an inspirational performance as Little Red Ridinghood. James Nottingham is a freshman who was cast as Jack. His extraordinary vocals had the audience thinking he was a senior. Thea Hecht and Katie Dangler were cast as the Evil stepsisters. This was a special time for both of them because it was their last show before they graduate. Another stellar performance from a senior cast member was the Witch played by Eliza Domingos who brought an impeccable vocal range. Lastly, Haver Muss-Nicolas, and Emma Boucheplayed opposite each other.
The set, managed by senior Hannah Popish, brought the show to life. The woods were filled with vines, and the ensemble danced on the boardwalk. This cast included multiple seniors, which led to a full house on Saturday night for senior night.
Senior cast member Garret Greene, not only played Prince Charming but also choreographed the dances at the level of a professional choreographer. The costumes were intricate and unique to every character, and designed by Eliza Domingos who played the Witch. Into the Woods was a phenomenal show, and well done to everyone in the cast!
Leave a Comment
About the Contributor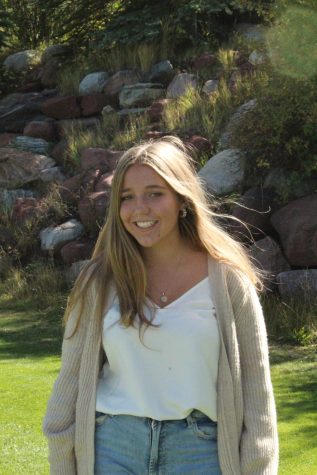 Lauren Kinney, Social Media Editor







Lauren Kinney is a junior at AHS.  In her free time, she plays lacrosse and loves spending time outside with friends and family