AHS athletes sign to continue their athletic career
On Wednesday, April 27th, seniors at AHS signed their athletic commitments to colleges. Three of our very own journalists,, Brenon Reed, Jenny Ellis, and Kayla Tehrani were three of the 11 students to sign. Check out Skier TV to learn more about it.
Students had the opportunity to celebrate their peers who will play at the collegiate level. Each student was celebrated with a parent and their coach.
"I am very excited to have signed to play college soccer at PLU (Pacific Lutheran University) in Washington. I feel very fortunate for this opportunity and it's great to see my work over these past four years finally pay off. I'm also very enthusiastic that I get to be part of one of AHS's biggest signing classes. I hope the administration continues this tradition of celebrating college athletes and hopefully it inspires other students to work to compete at the next level," Ellis said.
Brenon committed to Beloit University to play men's lacrosse. Brenon has been playing lacrosse his entire high school career. He is very excited for this opportunity to play for another four years,
"I have put a lot of time and effort into the sport that I love and the fact that I have the opportunity to continue my athletic career at the next level is an amazing opportunity and I am beyond grateful. The fact that I was a part of such a big group of student athletes going on to the next level, shows the support within our community and from peers," Reed said.
These athletes have put a great deal of effort not only into their sports but also into journalism. Tehrani and Ellis share the job of Editor-in-chief, and Reed has the responsibility of the A&E editor. The journalism team is more than excited to see these athletes in college, and we wish them the best of luck.
Leave a Comment
About the Contributor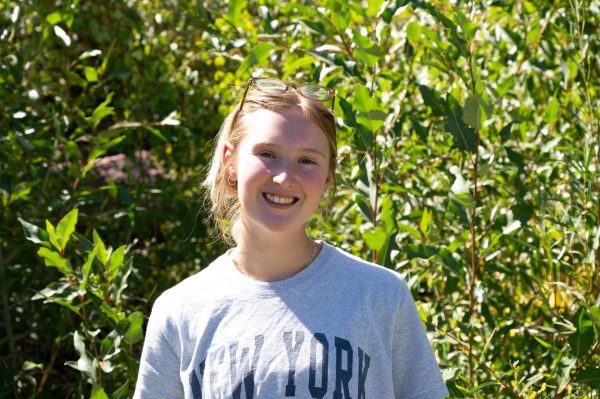 Stella Iverson, Editor-in-Chief
Stella Iverson is a senior at AHS. This is her fourth and final year writing for The Skier Scribbler. As an Editor-in-Chief, Stella is excited to bring...