Owen Ramberg: Excelling in and Out of School
Hang on for a minute...we're trying to find some more stories you might like.
For high school students, there is a lot of pressure to do it all, and while most find that there just aren't enough hours in the day, AHS junior Owen Ramberg has come pretty close to accomplishing that goal. Ramberg moved to Aspen in 2015 as a sophomore, and immediately began taking two IB classes: IB Health and IB Business. His junior year he decided to take the full IB Diploma, in addition to health and business, and is currently enrolled in seven IB classes including math, spanish, biology, history, and english. Next year he plans on adding one-year IB Economics to his schedule to finish the diploma.
"I don't procrastinate a lot, and I am pretty good with my time and I try not to get stressed out that easily," Ramberg said. "I have been trying not to think about things that are in the future. I just try to think about what I have to do now."
In a few hours of free time, Ramberg enjoys running cross country and creating different business ventures such as apps, websites, and charities.
In 2014, he created a website called skiresortequipment.com, which gives people a platform to buy and sell snowcats, ski lifts, snowmaking equipment, and other ski area infrastructure. Ramberg has always had an interest in the ski industry and after finding a website with a similar idea, he began to undercut their prices and created his own. The website continues to run today, and Ramberg now uses the funds in addition to an investment from his dad to fund his new app. He currently wakes up at 5 a.m. every morning to work with 12 developers in India to create an app called YouGroup.
"It's a social network where people can join communities based on things they like," Ramberg said.
Ramberg also recently started a charity with classmate, Tyler Clayton, called Adopt A Chair. This charity sells dedication plaques to people that will be put on the back of chairlifts in either Aspen or Vail. The money will then go to the ski resort's choice of environmental charity like Protect Our Winters.
His sister, Quinn Ramberg, cannot remember a time when he wasn't starting a company or working on something new.
"When my brother and I were little, he had the idea to make a car wash in our driveway, so we set out to work," Quinn said. "We hung caution tape banners above the driveway to clean the cars as they drove in and we were equipped with rags, soap, and water in the garage ready to clean. With this determination and focus, he started a car washing business for the not so cheap price of $20 per car (plus an extra $5 for a vacuum.)"
In addition to business, his other main hobby is emergency medicine. Ramberg is currently a ski patrol/mountain ops intern and occasionally goes on ride-alongs in the ambulance. He has taken many classes to prepare himself for these extracurriculars and a future of being a paramedic including an EMT class every Sunday and after school for five months, an advanced cardiac life support, a pediatric advanced life support, basic life support, and a prehospital trauma life support class.
"I realized I liked emergency medicine and I like helping people," Ramberg said. "It gives you a big rush of adrenaline."
In the future, Ramberg hopes to continue pursuing different business projects and attend paramedic school. His IB HL math teacher, Megan Noonan, also sees big things in his future.
"I think the sky's the limit (for Owen)," Noonan said. "I've seen him work outside of class on his project with the plaques on the ski chair lifts and he puts so much time into everything he does outside of class so it's not only that he is 100% involved during class but the time and attention to details he puts outside of class that always impresses me. I don't even know if he ever eats lunch or if he sleeps."

About the Contributor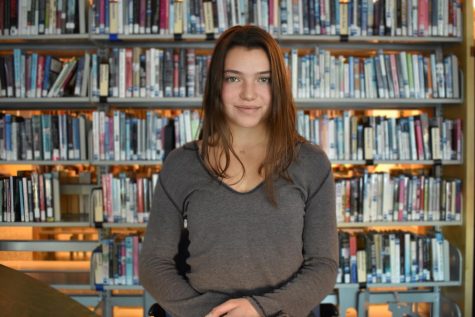 Jordan Fox, Editor-In-Chef
Jordan is a senior at AHS, and the Editor-In-Chief for the Skier Scribbler. This is her third year as a part of the paper and she plans on writing in college....