Zoe Guthrie Rides into IEA National Finals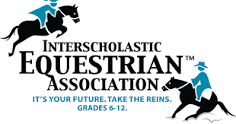 Advertisement
Hang on for a minute...we're trying to find some more stories you might like.
AHS sophomore Zoe Guthrie rides for the Aspen Equestrian Interscholastic Equestrian Association (IEA) team, and recently made history by being the first Aspen rider to qualify for and compete at the national finals held in Lexington, Kentucky.
"I didn't think I was going to make it this year because there were so many good riders in my division," Guthrie said. But she managed to not only pick up enough points during her regular season shows, take top three at regionals, she also pulled off a huge feat in Colorado Springs in March snagging second place at the Zone 8 finals, which was her ticket to the national finals.
IEA horse shows have a special format because riders do not compete on horses they know. They arrive at the horse show and draw a name from a hat. This form of competition has been deemed as the great equalizer of horse shows because riders must depend solely on their riding ability because they are unfamiliar with the horse they ride.
To prepare for shows the team meets several times a month, but riders are expected to train more frequently on their own or with a coach. Guthrie spent many hours at the barn, ramping up her practice schedule as she saw more success throughout the season.
"Once I got to regionals and zones I started riding every day and riding different horses," Guthrie explained. She also discussed some of the huge benefits of riding in this type of competition, on a larger scale.
"I personally have grown as a rider and learned how to deal with a wide range of horses and not just focus my energy on one," Guthrie said. "So I get a spectrum of knowledge because I can learn how to ride a fast horse or a slow horse rather than just one type."
But the most difficult part of IEA is when you draw a really difficult horse and on the spot must learn to cope with its quirks.
"I expected the horses [at nationals] to be super nice, but there were a couple that ran off, and that's partially why I didn't place, because I had a horse that wasn't up to par with some of the other ones. But that's part of the experience, it's okay," Guthrie said, smiling.  
Guthrie took the entire experience in stride, taking in everything the experience had to offer.
"It was so cool to see these massive riding arenas. There were colleges there and pop up stands," Guthrie said. But it was also a little intimidating for her as a first time competitor  
"There were probably 200 girls there who wanted to compete and they were there to win. It was a little intimidating because there are people who have been doing this for four years, and they know what they're doing and I was there all by myself," Guthrie explained.
But despite everything she managed to have an incredible experience. Next year she plans to move up a division to compete with the best of the best, and hopes to go as far as she can. Although competing and winning isn't Guthrie's biggest goal.
"My longtime goal is to just be happy and  have fun with the sport," Guthrie finished with a smile.