Katy Frisch: ASD's Newest School Board Member
Aspen School District is known for striving to be the best and working to create a comprehensive education pathway for all students in the school. However, none of these improvements would be possible without leadership from the highest level\; the Board of Education.
Made up of five elected community members, the Aspen Board of Education gained two new members in the November 5th election who replaced Sandra Peirce and Sheila Wills. These new members are Katy Frisch and Johnathan Nickell, and they will be sworn in on December 2nd.
Frisch grew up in upstate New York where she attended public high school while being a part of both the skiing and soccer teams. Frisch then attended Brown University to study electrical engineering and competed for Brown's ski team. Frisch believes her experiences in college prepared her to be a school board member.
"I understand the whole idea of STEM education having gotten one, and I think it's critical in this day and age to have an understanding of what it takes to succeed in college. I definitely went through some challenges coming from a public high school [to college], so I think understanding that the goal for some kids might be to go to high-level colleges should inspire us to raise the bar a little bit to better prepare kids for college," Frisch said.
Being a student-skier herself and a member of the AVSC board for the past ten years, Frisch knows the sacrifices made by student-athletes at AHS.
"I understand the struggle of trying to get a good education while pursuing one's passion," Frisch commented.
In the years after Brown, Frisch worked for a consulting firm in Boston, lived in the Carribean, and received an MBA from the University of Chicago. She then moved to New York City, where she was employed as an investment banker for several years before moving to Aspen in 2003. Frisch ran for the school board for the first time in 2009 before deciding to run this past election cycle.
"I decided to run this year mostly because I think that there is some opportunity to improve the schools, and I wanted to be involved in that. I've been running a company for a while, and I think some of my management expertise will help the board," Frisch said.
Frisch served on the Financial Advisory Committee to ASD for nine years. After serving on the committee and watching her two children go through the school system here, Frisch has been able to develop ideas for how to improve moving forward.
"Reading and math [education] are not so great in the elementary and middle school. That doesn't set kids up well in high school. I think that, throughout the whole district, we need to make sure that we're adequately preparing kids for the curriculum that we need to teach. We've historically made sure that the bottom couple of kids were there [to grade-level standards], but we need to teach each kid to the appropriate level from highly gifted to kids who need extra help. Each individual kid needs to be getting a successful education," Frisch commented.
In order to develop a more enjoyable learning experience for students, Frish would like to hear from and utilize the student body's voice.
"I think it's really important to understand how students feel about the teaching, and how students feel about the curriculum, along with how they go about choosing courses, course availability, and class sizes," Frisch said.
Frisch would also like to find a way to make learning more engaging to students through community resources, and she encourages students to express what they are interested in. In the future, Frisch would like to see an increase in computer science and performing arts programs at AHS.
"I'm looking for a way to hopefully leverage community resources to enhance our programming. I'm interested in trying to figure out ways to partner with other resources in the community, like the Art Museum and the Aspen Institute to make it possible to [collaboate with] them in a bigger way than what happens now. I think we have all these amazing resources that we can supplement kids education in a way that is real-world and fun," Frisch proposed.
Dr. Tom Heald, superintendent of the Aspen School District, spoke to both Nickell and Frisch's commitment to students.
"You've got a board who's got your back. They want you to be successful. Everybody has the best intentions. They want the best for students," Heald said.
*Johnathan Nickell also was elected to the Board Of Education in the November 5 election\; Nickell did not respond to an interview request*
About the Writer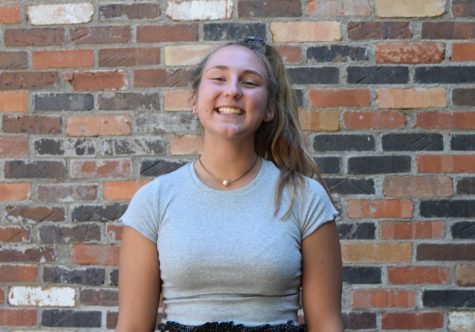 Emily Kinney, Editor-in-chief
Emily is in her senior year at Aspen High School and has spent three years writing for the Skier Scribbler. This year she is excited to be part of the...