AHS IB Fair: exploring the world of IB
International Baccalaureate classes seem daunting to many\; there are so many to choose from, and they often spark questions such as "which ones do I take?", "Should I take standard level or higher level?", and "do I sign up for the full IB diploma?" The February 4th IB Fair attempted to alleviate these fears.
This was the inaugural year for the IB fair, which was started by IB coordinator Eileen Knapp. Students of all grade levels were encouraged to speak to students currently enrolled in any of the IB classes currently offered at AHS. Each IB class had a booth with student representatives from all years of the course.
Eileen Knapp is in her first year as the IB Coordinator and learned of this idea for an IB Fair over the summer at an IB training. She hoped the fair would inspire kids to take an IB class.
"The biggest takeaway [one could have from the IB fair] would be an involvement in the IB program and finding a class one class they assume they would be like. [IB] can be challenging and taking on challenges is daunting, so we're trying to have kids walk away with a few more answers," Knapp said.
Another goal of the IB Fair is for IB Diploma students to showcase their Extended Essay and CAS projects. Students had the opportunity to hear presentations from seniors about their activities regarding creativity, activity, and service, along with learning about the research put into the Extended Essay. This showcase also gave juniors involved in the IB Diploma a chance to see what is expected of them over the next year.
Bernadette Pelinski is an IB Math instructor and had a booth at the fair. She feels the student-to-student contact provided by the IB Fair is invaluable.
"By allowing students to highlight what it is they're learning about or present something in their classes, other students that may have preconceived ideas about [a class] may have a different thought [about a class], whether it be good or bad. Hopefully, when students talk about [a subject], it is heard maybe a little bit more than when a teacher just talks about it," Pelinski observed.
If you are a sophomore interested in IB classes, you have the opportunity to shadow a current junior or senior in an IB class from 2/6 to 2/20. To schedule, please visit Natasha in the front office.
About the Contributor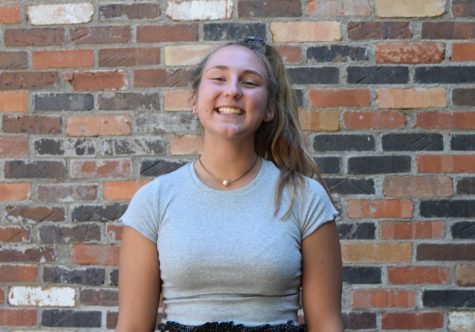 Emily Kinney, Editor-in-chief
Emily is in her senior year at Aspen High School and has spent three years writing for the Skier Scribbler. This year she is excited to be part of the...