Do the seniors have it the worst? The weird life of senior year online
Through the challenges that 2020 has brought upon the community and the school, one of the biggest issues is the class of 2021 doing their senior year of school online. Senior year is usually a monumental moment in one's high school career, but this year the senior class has a completely different experience coming their way.
Since the class of 2021 started their year online, and now is moving towards a hybrid schedule, it was known that this school year was going to be different for them. Seniors are missing out on many the events that make senior year memorable, which is causing some stress. This year has been very unpredictable for the class of 2021, but they are working hard to make it the best they can.
As a leader of multiple clubs in the school, Macy Hopkinson, a senior at AHS, has a lot on her plate. Hopkinson is the President & Founder of Power to Pakistan, President of National Honor Society, Co-President of National Business Honor Society, and Vice President of FBLA. She is also a part of the new Mu Alpha Theta club, helps out with BETA club, a SALT member, and is in the Aspen Education Foundation club. Additionally, runs cross country, ski races, plays tennis, and helps to increase school spirit and team inclusivity. Like many seniors she struggles to strike a balance between school, extracurricular activities, sports, and college applications.
"On top of that [her clubs] I am an IB Diploma student and have so many IAs to write, my EE, my CAS project, and college applications to write. Not to mention, school in general just keeps getting harder," Hopkinson said.
Usually, senior year is full of fun traditions and big decisions. Seniors have traditions like senior homecoming, football games, senior prom, senior breakfast, touching the boat for the first time, and ringing the bell after submitting their first application. Daniel Jansen, a senior at AHS, is upset about the situation, but has come to terms with it.
"I've accepted that being a senior at Aspen High School for the class of 2021 means not having certain traditions such as sitting on the boat or maybe even prom when looking further down the road. I would like to make one thing clear though, I have accepted these facts but that does not mean that I am any less devastated as a result of these changes," Jansen said.
Coming in as a new student for his senior year, Hayes Beneson, AHS senior, never imagined himself doing school online in any capacity. Beneson enjoys the extra sleep he gets because of the online schedule, but struggles with the lack of social interaction throughout school.
"The drawback for me is that being online makes it harder for me to meet new people, and experience the school. Part of school for me has always been the social aspect, and online classes really take away from that," Beneson said.
About the Contributor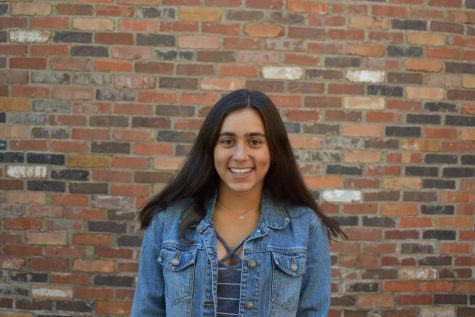 Kayla Tehrani, Business Manager
Kayla Tehrani is a junior at Aspen High School. This is her second year as a writer for The Skier Scribbler, and her first year working with business....